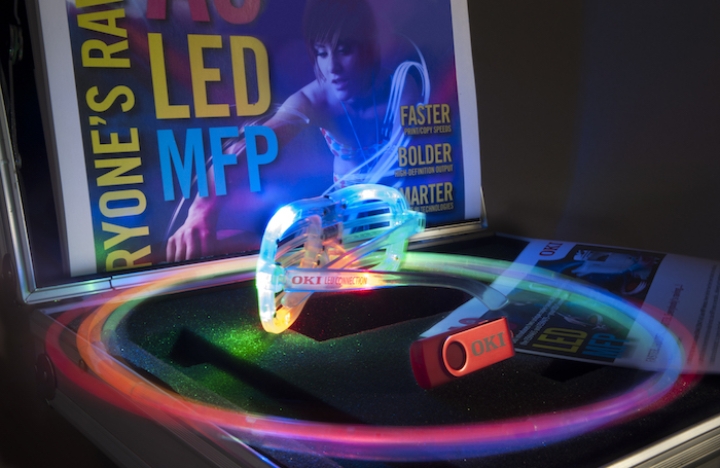 We always enjoy designing a variety of pieces in the same family, so this project offered us a great opportunity to do just that.
Gregg Whitlock
Art Director
We have worked with OKI for many years to design and produce a variety of print projects, including product guides, on-site materials, promotional pieces and product launch kits.
OKI manufactures and markets print products, including wide format, desktop, and multifunction printers.
Promotion for OKI's New Multi-Function Printer
In 2014, OKI contacted us to assist in creating packaging and promotional materials for product launch of their new high quality and reliable multi-function printers. For this promotion, we designed kits which included a product catalog, custom calendar, branded flash-drives and party glasses. 
The final kits were presented to distributors to help promote the new printers to partners, retailers and distributors.