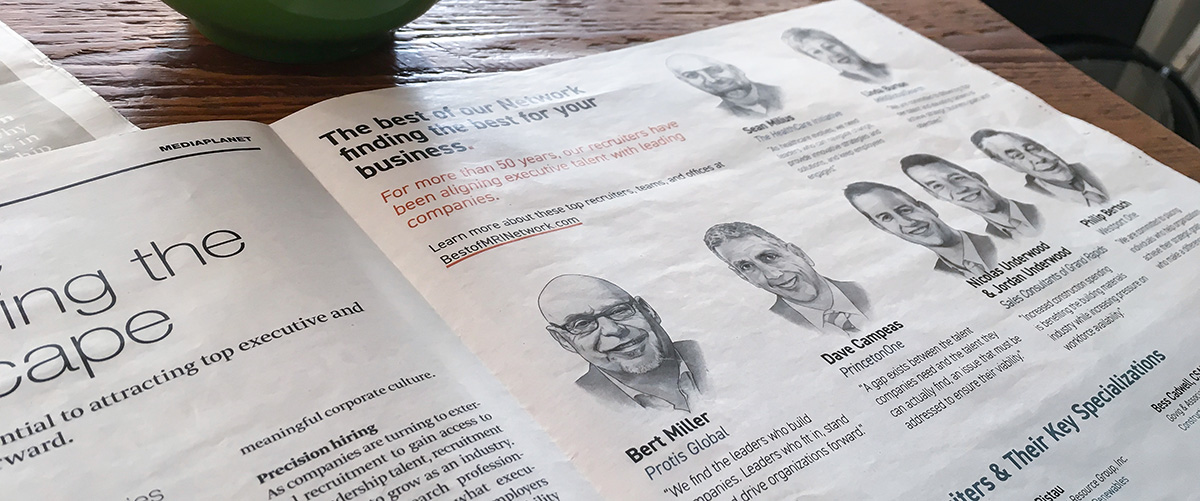 Great design is not just type and layout, often a project requires photography or illustration as a key component and the best solution is not always the most obvious.
MRI Network hired 4x3 to layout and design an advertorial scheduled to appear in USA Today's June 2017 insert magazine highlighting the company's top recruiting offices. Each award-winning office listed featured exceptional recruiters in an effort to provide recognition and inspire other offices.
---
To make matters more challenging, the recruiters for the article were scattered acrosss the country. In order to overcome the challenge of inconsistency in photographs and logistics of hiring one photographer, we reached out to famed illustrator Randy Glass to create graphite portraits for each individual. Client buy-in was key, and once they were able to see the layout as we envisioned it, they were sold. By commissioning Randy Glass to create sketched headshots for MRI, 4x3 was able to bring a unique spin to an article about company recruiting.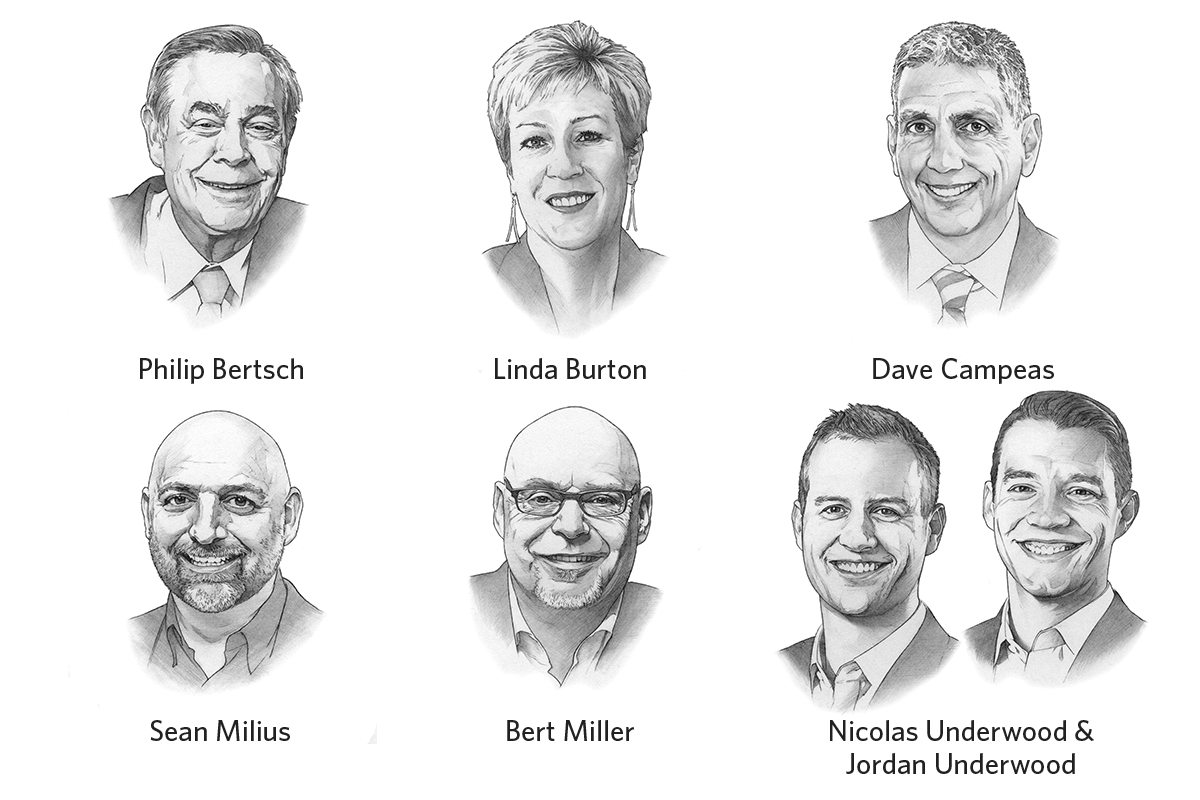 By presenting a different perspective on corporate branding, we were able to create a unique - but professional - look and feel to the advertorial. The graphite illustrations also worked well with the news print format, providing quality and character to an otherwise formal news spread.
"4x3 did an excellent job of helping us design an ad for an employment insert that promoted the expertise of the top performers within our franchise organization. Their out-of-the-box ideas, such as commissioning an illustrator to draw headshots really made our ad shine, while also remaining within the publication's editorial standards."
Nysha King | Media Relations | MRINetwork
Each featured recruiter was gifted with a signed copy of the original illustration by the corporate offices to congratulate offices for a successful year.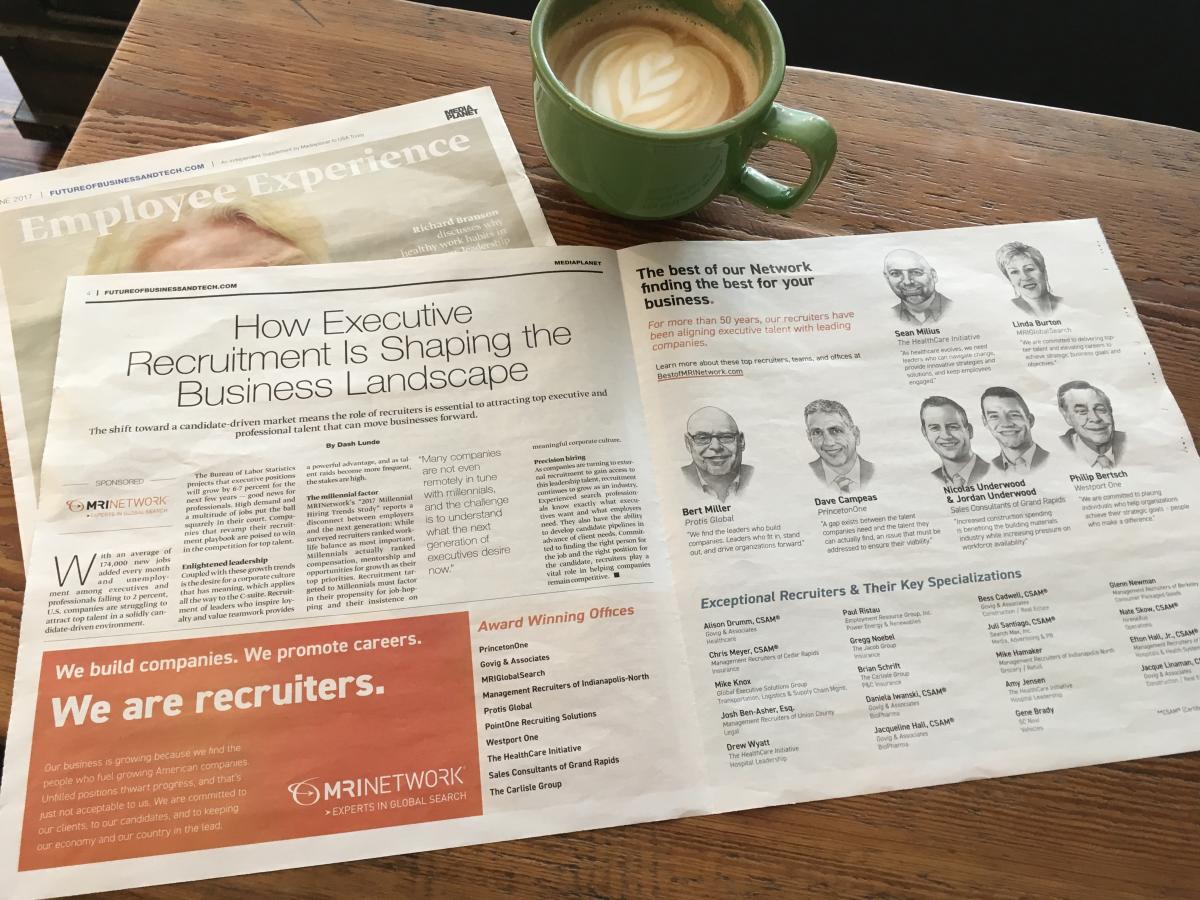 Learn more about these top recruiters, teams, and offices »
About MRI Network
Founded in 1965, MRI Network has grown into one of the largest and most successful recruitment organizations in the world. Being the first of its kind, MRI has established a proven business model that has endured some of the toughest economic times.
Dubbed a "network of individuals", MRI Network is comprised of more than 3,000 search professionals who specialize in hundreds of industries. MRI recruiters combine their understanding of each industries with their knowledge of executive search and recruitment in order to find the perfect placement for any potential employee.
About Randy Glass
Randy Glass is an acclaimed illustrator and portrait artist famous for the acclaimed Wall Street Journal headcut. He specializes in pen and ink, watercolor, stipple, line art.