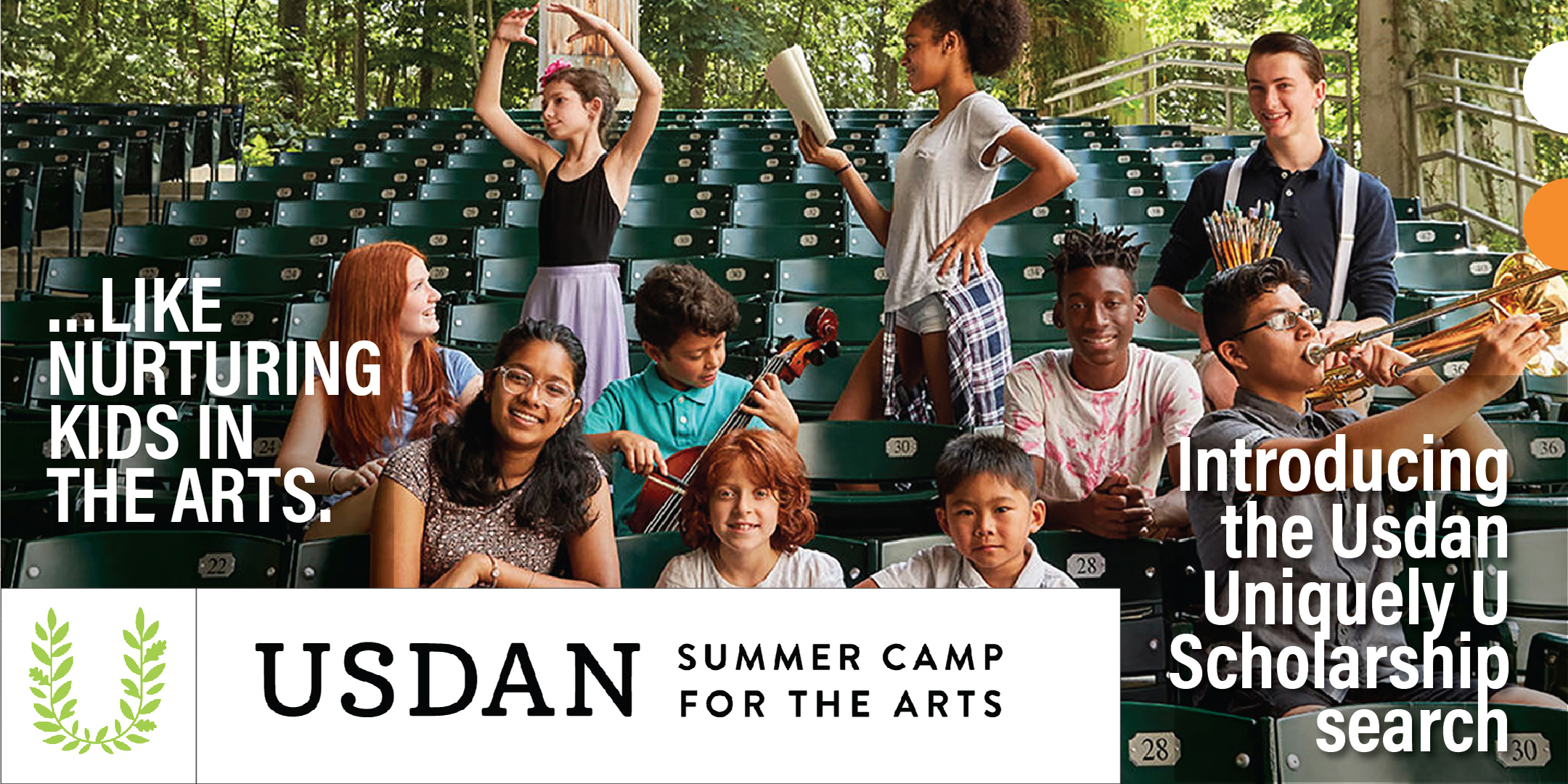 We love our clients for all they do... like nurturing kids in the arts! Usdan Summer Camp for the Arts is kicking off their Uniquely U scholarship search to bring creativity and self-expression to deserving kids this summer.
Show Usdan what makes you U
Students from Long Island, New York City, and Southern Westchester are invited to apply for the Uniquely U scholarships in creative writing, instrumental and vocal music, dance, visual art, and theater.
At least five (5) full scholarships will be awarded for eligible students to attend Usdan from July 1 to August 16, 2019. Partial scholarships will also be awarded to a select number of applicants.
Here's how to apply...
Students are asked to submit an application along with a video telling Usdan what makes you unique. Uniquely U recipients will be selected based on the following criteria: 
Passion - a unique ability to communicate your love of the arts
Creativity - a uniquely individual approach and style to your work with a high level of impact on the audience
A student's submission must fulfill certain criteria to be considered, including: 
the entry video (including any performance and introduction of applicant) should be 5 minutes or less
the writing section must not exceed 5,000 words
visual art submissions may be no more than five (5) images in total
each submission should be the work of an individual artist
no duets or ensemble work accepted
DEADLINE: Registration ends on February 15, 2019 at 11:59 pm ET. Unfortunately, incomplete entries can not be considered. Submit your application here »

4x3's partnership with Usdan
Usdan is a premier summer camp for the arts for pre-kindergarten to high school, specializing in programs that emphasize creativity, theater and dance, leadership, environmentalism and music. With nearly 70 classes and over 1,500 students each summer, Usdan guides every camper on a path of individual and creative growth.
Partnering with Heads of State, 4x3 helped create a super functional and user-friendly website that invites children and their parents to learn more about this educational summer camp.