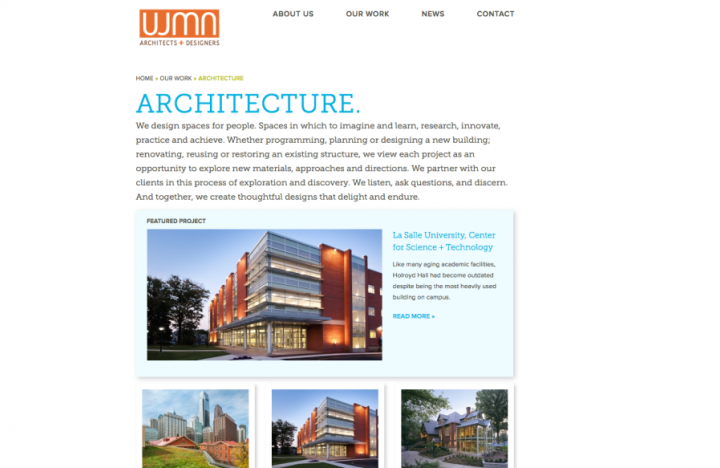 We worked with 4x3 on our previous website so it was a no brainer when it came time for us to develop a new site for our company. 4x3 brought energy, passion and fresh ideas to the project, coupled with deep knowledge of the programming required to realize our vision. The resulting site makes a powerful visual impact that is easy and quick to navigate and just as easy for us to update. We couldn't be happier.
Stacey Humphreys Blankin
LEED AP ND Associate, Strada / UJMN
4x3 worked with the talented crew of designers and project planners at UJMN to build this stunning portfolio website.
Drupal's Dynamic Taxonomy
Developed in Drupal 7, the content management system gives UJMN complete control over their content. The work section showcases their project portfolio beautifully with large photo slideshows. The content is tagged using Drupal's taxonomy system, allowing the user to sort by both service and project type. Dynamic news and a blog are also prominent features of the site.
Strada / UJMN
UJMN merged with Strada Architecture, LLC in 2013. The new company is now Strada / UJMN.