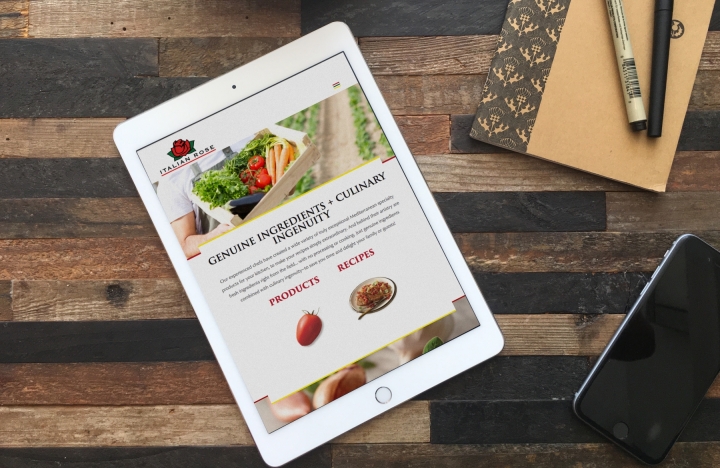 4x3 worked with Perimeter Brands to create a custom website design for Italian Rose distributors. Our professional web services included custom website design, web hosting, and search engine optimization.
The final website perfectly balanced the dual side of Italian Rose's retail and food-service capabilities; both the business-to-business wholesaler side, offering restaurant distribution, and the specialty food-service distributor side, selling products retail to the final consumer.
About Italian Rose
Italian Rose was founded in 1979, and for over 30 years they have built their business based on one simple concept - delivering a superior flavor experience that customers will remember.
Retail
Italian Rose Retail is a manufacturer and distributor of salsas, dips, sauces and spreads for retail stores and restaurants.
Food Service
Italian Rose Food Service creates a wide variety of truly exceptional artisan-style products ranging from dips and sauces to prepared, ready-to-use garlic and other staple products for the food-service industry.