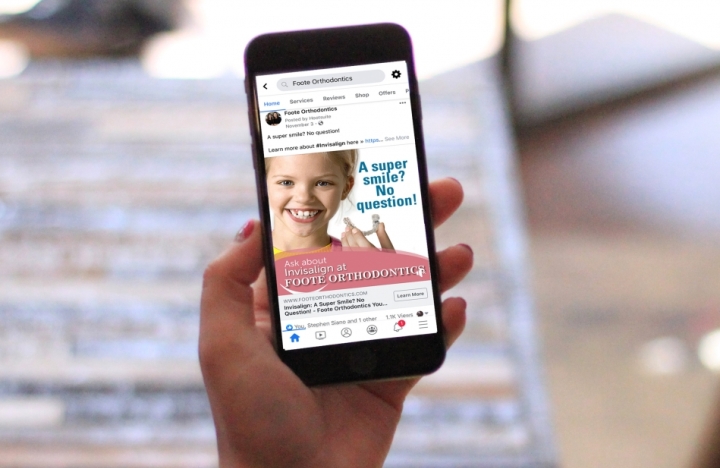 Our goal was use social media to engage the audience and boost sales by building a stronger, more intimate relationship with Foote Orthodontics clients and by reaching them in a way never before possible.
Grace Rieck
Content Developer
Foote Orthodontics delivers exceptional orthodontic treatment in a caring, state-of-the-art environment in at their two locations in Wayne and Bryn Mawr, PA.
Promoting Services and Special Deals through Social Media
4x3 worked closely with Dr. Foote and Dr. Piskai to create consistent branding and messaging as part of an online marketing plan.
A series of concepts were created for the campaign; we worked to promote Invisalign services for both adults and adolescents, showcase questions and answers about Invisalign, and facilitated a coupon campaign for free teeth whitening and "Black Friday" offer potential clients.
Intensive holiday promotion of Foote Orthodontics' "Black Friday" deal included custom graphics, specialized social media posts and specially made online web forms.
Social platforms: Facebook, Twitter, Instagram, Pinterest, LinkedIn, YouTube