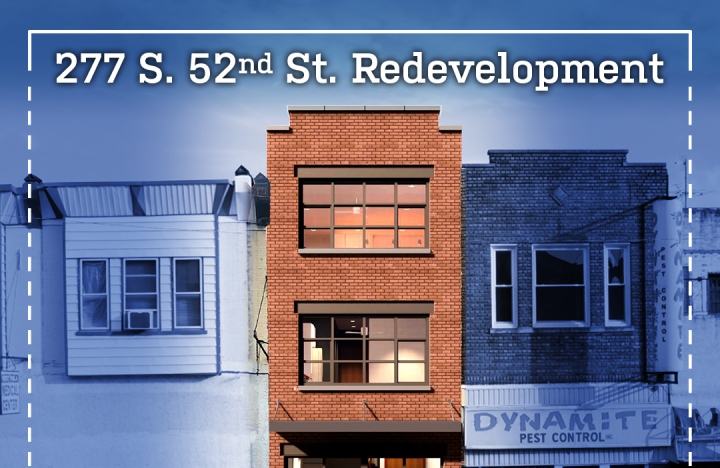 It was a challenge to interview the contractors for this project and it was rewarding to meet them and get into their world.
Gregg Whitlock
Art Director
The 277 S. 52nd Street Redevelopment Project, undertaken by 4x3, LLC, involved comprehensive work-in-progress documentation and content development for the construction of The Enterprise Center (TEC) satellite office at 277 S. 52nd St. This multifaceted approach included various elements:
4x3 developed a questionnaire for the Contractor Capability Statements (CCS). This step ensured that the information gathered aligned with TEC's requirements and expectations. Then 4x3 designed and format the CCS documents to make them engaging and informative.
In addition to static images, a time-lapse documentation technique was employed. This dynamic visual representation allows viewers to witness the entire construction process condensed into a short, captivating video, providing a unique perspective on the project's transformation over time.
Active social media channels shared project highlights, behind-the-scenes content, and engaging stories to build excitement and awareness. Social platforms served as a hub for interaction and community engagement.
The work-in-progress documentation and content development for the TEC construction project at 277 S. 52nd St. by 4x3, LLC, aimed to provide transparency, promote community involvement, and celebrate the significance of this redevelopment within the neighborhood. This comprehensive approach ensured that stakeholders are well-informed, engaged, and connected throughout the construction journey.