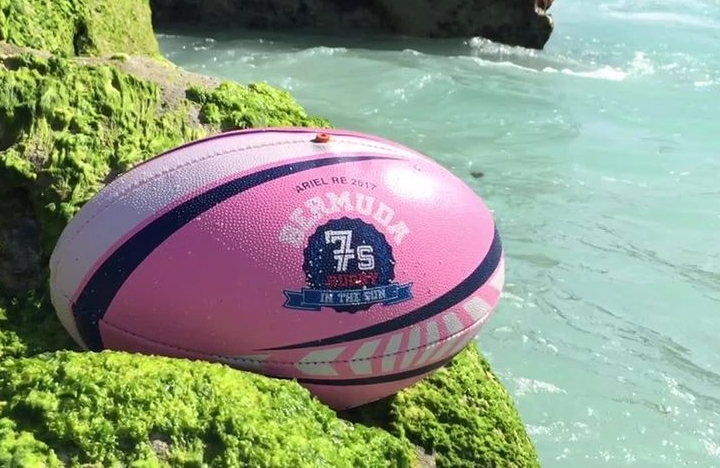 We are super proud of our custom rugby balls and our signature patented ball design. It's been fun showing off our stuff in Bermuda. The URugby team does a great job.
Stephen Siano
URugby President
Since the inception of the Bermuda International 7s rugby tournament in 2016, 4x3 has been providing custom designed rugby balls for the event.
Held each year in mid-March at Bermuda's premier sporting event venue, the National Sports Centre, the tournament brings the very best rugby teams to the island to compete. The tournament features mini teams (ages 9-12), high school teams, collegiate men's and women's sides. The custom URugby ball has become a signature element of the tournament.
Custom Rugby Ball Design
As the state-side marketing arm for the Bermuda International 7s, URugby has created signature items for the tournament including posters, rugby balls, banners, and jerseys. By far the custom rugby ball is the most popular. Besides being used exclusively for all event matches, the balls are sold to help fund the event and used as prizes for tournament winners.
Content and social media marketing campaigns are designed and implemented by URugby to boost brand recognition while promoting the event to interested rugby teams. All the marketing is anchored by URugby's sister company, 4x3, LLC.