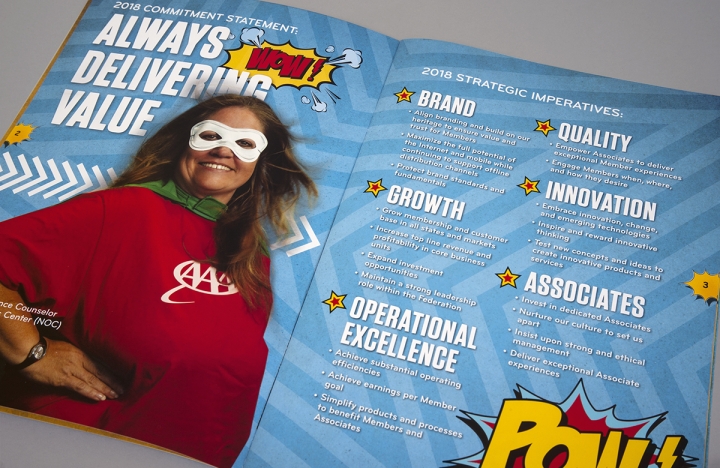 From advertisements to collateral, we work AAA Insurance to offer design solutions with the most current trends for all their print materials.
Mike Spangler
Art Director
AAA Insurance is the public-facing name of the AAA Mid-Atlantic Insurance Agency, purveyor of auto, home and life insurance products branded with AAA, one of the most familiar service names in the US.
Print, Display, Direct Mail, and Digital Promotions
Our services to AAA Insurance include concept, design and fulfillment for print ads and brochures, digital ads, display banners and signage, and direct mail advertising. Projects shown below include:
Strategic Plan Brochure

Seasonal Gatefold Advertisements

Promotional In-Store Posters

AAA World magazine Cover Wraps

A Wide Variety of Ad Series
Our goal:
To convey the stellar coverage provided to customers, backed by the service and support that made AAA the most trusted names in America.