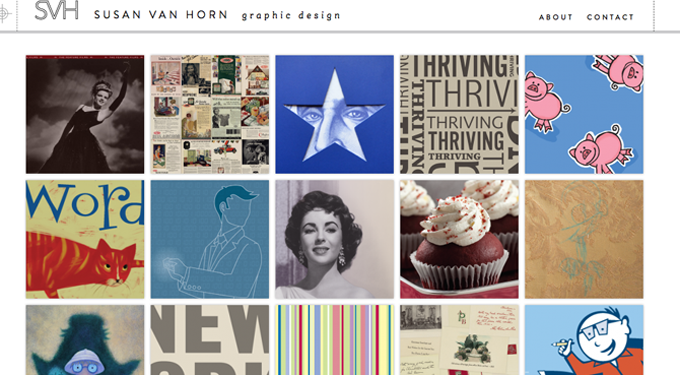 4x3 is proud to announce the completion and launching of the Susan Van Horn Graphic Design website.
4x3 provided interactive design consulting and a custom Drupal CMS  for Susan, a local, freelance graphic designer who specializes in book design.
This is Susan's first offical online presence. Her online portfolio beautifully showcases her breadth of work.
4x3 will be hosting and maintaining the Drupal powered Susan Van Horn site.
"Thanks so much for your great work and patience. I love what you guys have set up — it's exactly how I had hoped it would be. I was nervous about breaking into this medium but you've done a great job working me through the process."
- Susan Van Horn