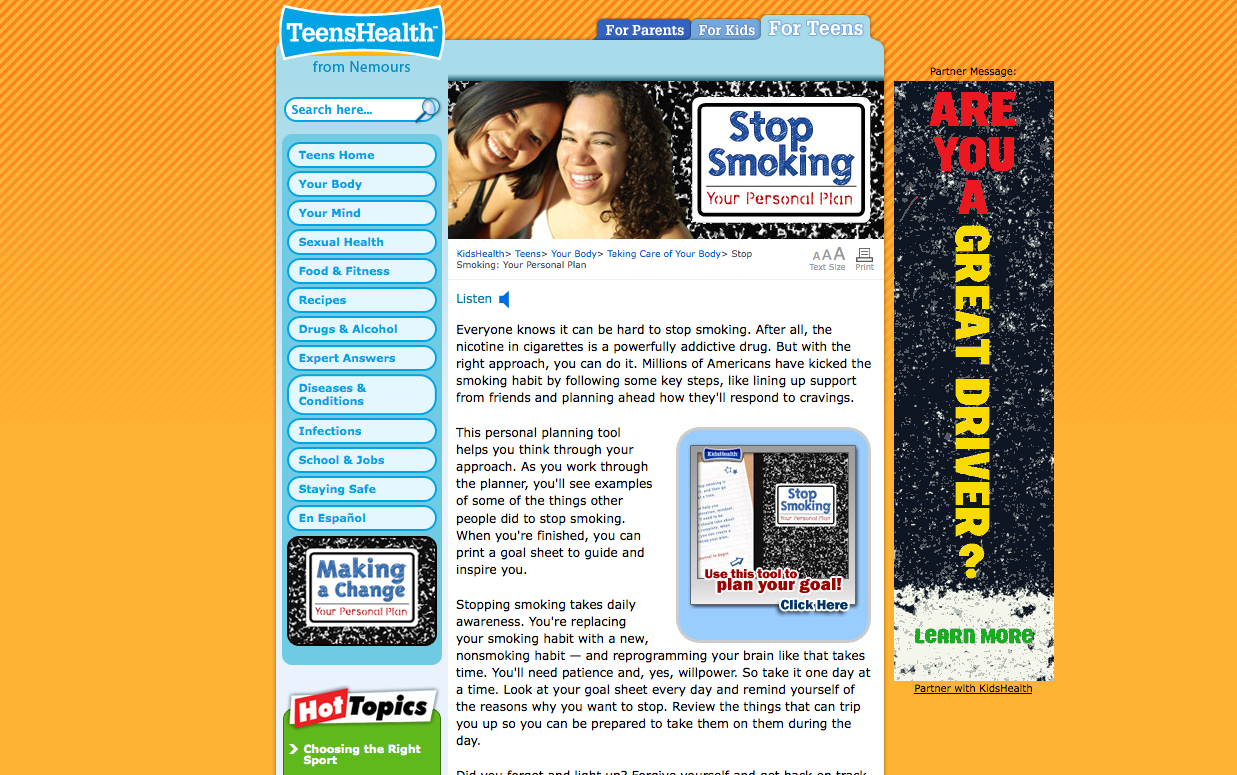 4x3 launches the third installment of the "Your Personal Plan" flash modules for the Teens Health section of kidshealth.org to help teens quit smoking.
This personal planning tool helps you think through your approach. As you work through the planner, you'll see examples of some of the things other people did to stop smoking. When you're finished, you can print a goal sheet to guide and inspire you.
Nemours' TeensHealth
TeensHealth is part of the KidsHealth family of websites. These sites, run by the nonprofit Nemours Center for Children's Health Media, provide accurate, up-to-date health information that's free of "doctor speak."
The Nemours Foundation
The Nemours Center for Children's Health Media is a part of The Nemours Foundation, a nonprofit organization created by philanthropist Alfred I. duPont in 1936 and devoted to improving the health of children.