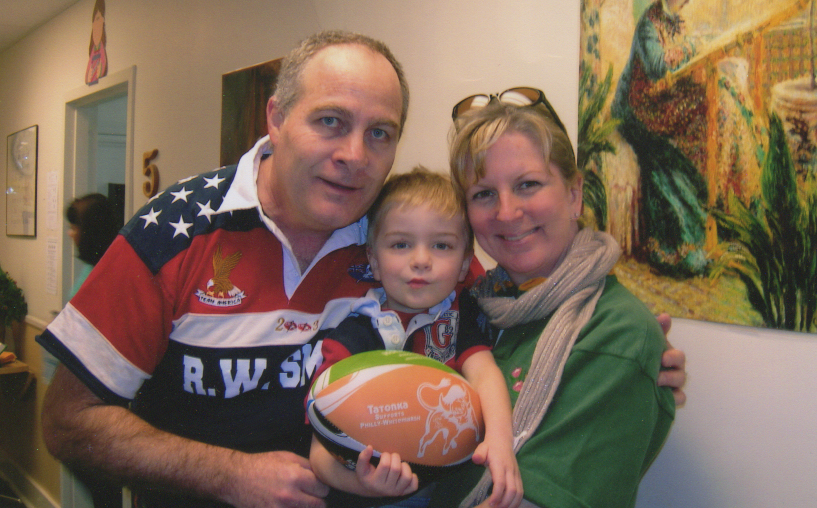 The Principals of 4x3, Stephen and Amy, met the principal of their son Jack's pre-school. It was "bring your parents to school day."
The focus was to teach Jack and his little friends something about what his Mom and Dad love to do. Besides designing websites, the sport of rugby is Stephen's passion, so a little instruction was in order. Ruck. Scrum. Try.
Conversion...or just a little ball throwing. They are only 4, you know!
Rugby is returning to the Olympics in Rio de Janeiro in 2016, it was last featured as an olympic sport in 1924. Perhaps there is a future "rugger" right there in Jack's pre-school class!