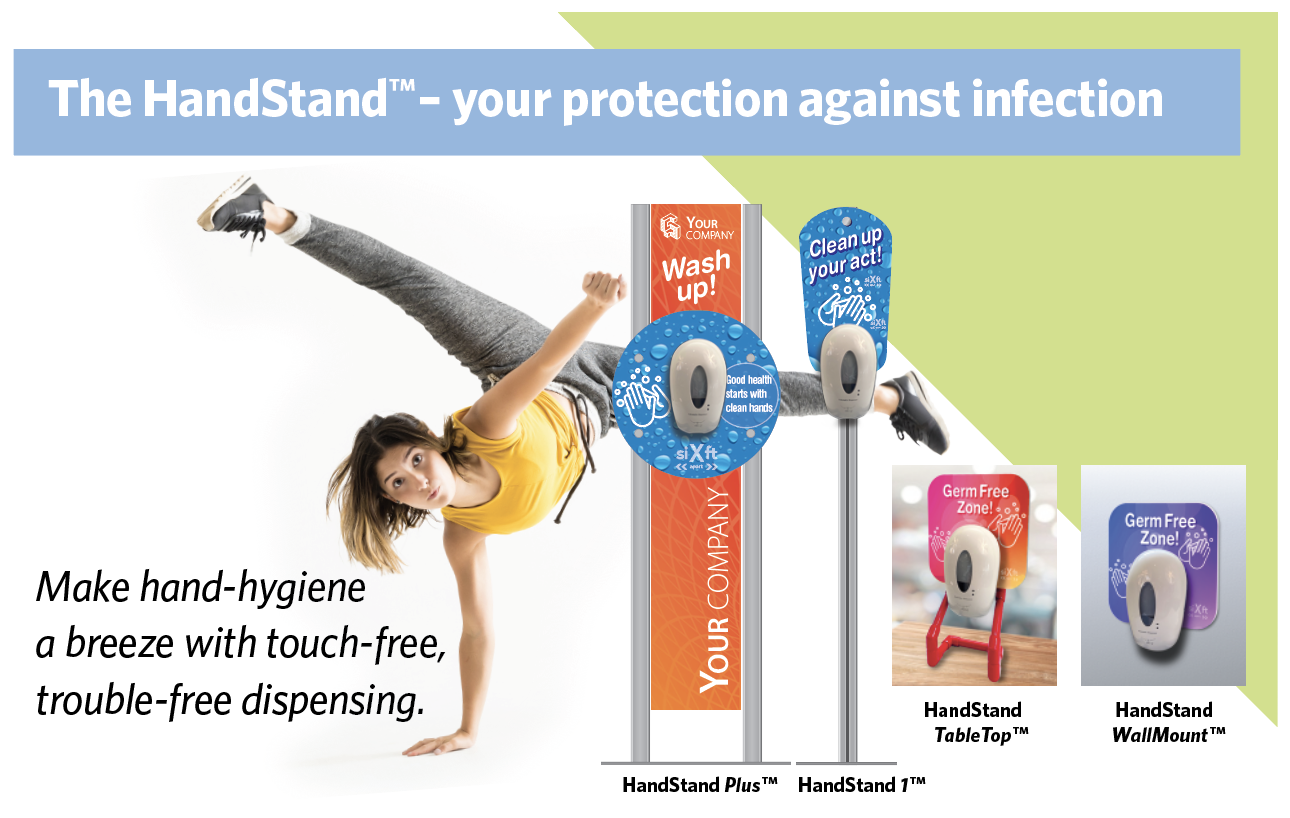 After creating the Six Feet Apart brand, we had one serious question: How can we utilize our design skills to help neighbors and businesses in need?
Leading The Group (At A Distance)
One of the first things we noticed during the beginning of the pandemic was the lack of hand sanitizer and dispensers available for patrons and employees in spaces that were deemed essentially enough to remain open, like grocery stores. This led to our first project: the HandStand and HS Mini sanitizing stations.
We wanted a simple was to help slow the spread of germs in office buildings, stores and high-traffic areas. Thus the HandStands were designed in a variety of models and sizes.
And, as a design firm, we wanted businesses to help control the spread of Covid-19 without having to sacrifice their branding and messaging with large, corporate-looking (and mostly sold-out) dispensers.
Learn more about HandStand design »
Learn more about HandStand marketing »
What The Future Holds
Everyone here at 4x3 has big plans for Six Feet Apart. We hope to continue to provide products and content that will support our community during this time of uncertainty.
Follow us on social media to keep up to date with our latest Six Feet Apart projects!