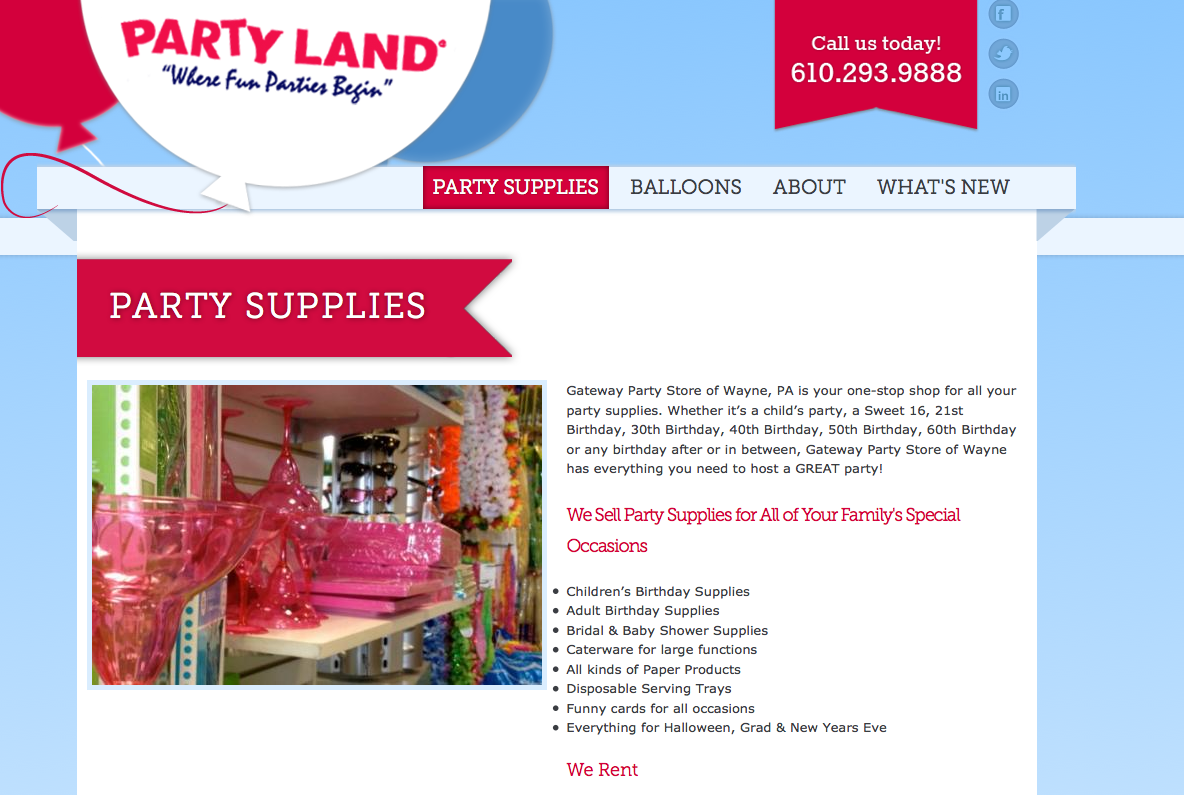 Balloons, balloons and more balloons...4x3 had fun with its latest website design! The Party Land of Wayne site recently launched with great fanfare!
Gateway Party Store has been serving the Main Line for over 20 years. After retiring from ARCO Chemical Company, Donald Orenbuch was looking for a new business venture. Since he and the Orenbuch family often hosted parties for their friends and family, the party supply business was a natural.
His first store opened on Ridge Pike in Conshohocken in 1991. In 1995 he moved the store from that location to its current location at the Gateway Shopping Center in Wayne, PA. In 2003, he hired Angel Denno as Manager of his store and she quickly became one of the customers' favorite people. Angel also became skilled in the art of balloon decorating.
Tim Orenbuch, Don's son, has been working at the store since 2010, learning the business, meeting customers and learning their needs, so when Don retires, Tim can take over.