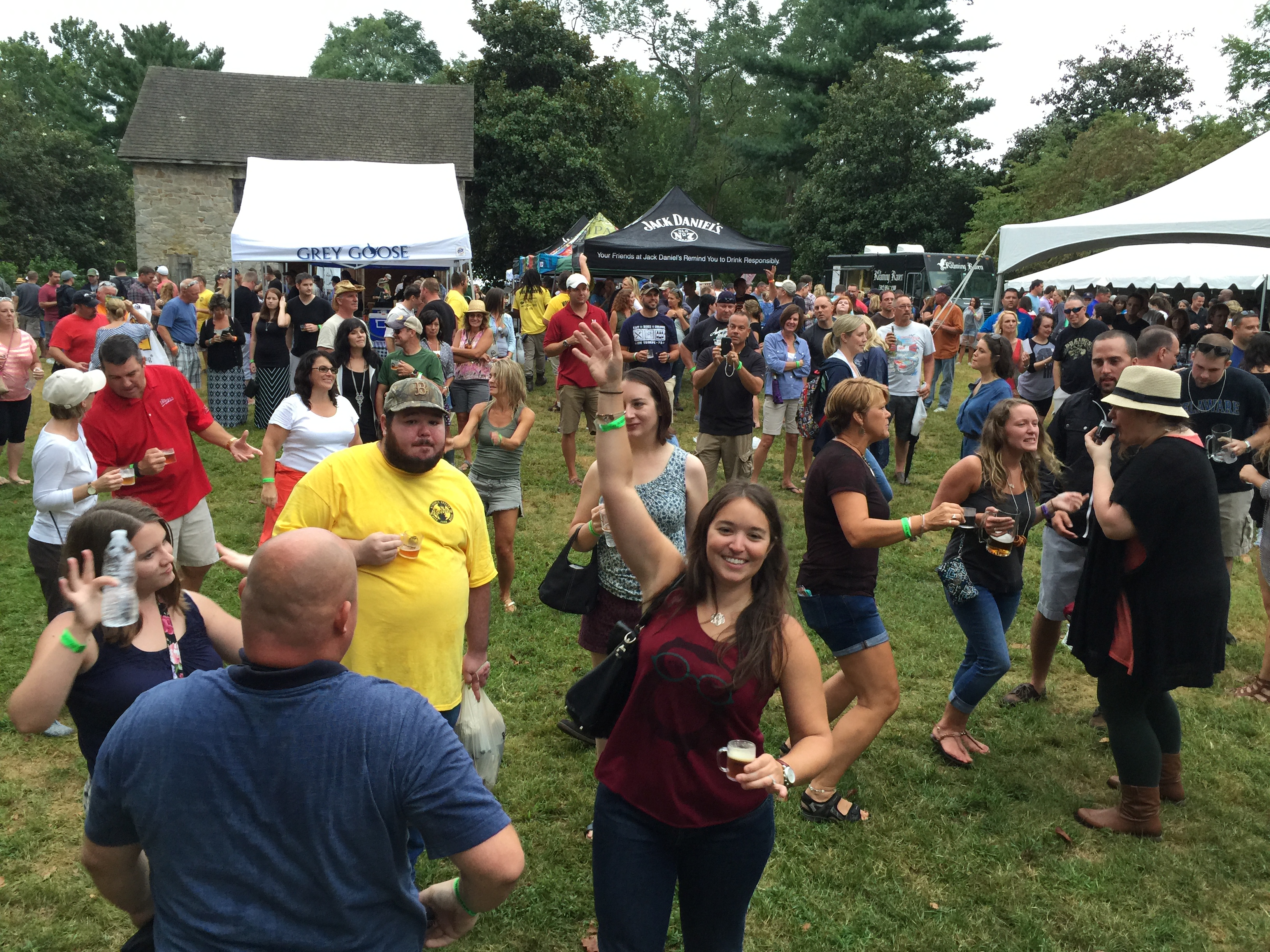 We at 4x3 were proud to be part of the team behind the Odessa Brewfest. We've been there from the beginning, helping connect the festival to the world with a custom-designed website, email marketing and social media. 
The beer festival debuted last year to great success, bringing 47 brewers and over 1400 festival goers. This year was even bigger, with 54 breweries setting up on the grounds of the historic Warner-Wilson house in Odessa, Del. Attendees enjoyed live music, great food, wine, spirits, crafts, a historical demonstration… and of course lots of good beer.
Social media: The brewbracket contest
Our social media efforts included a contest pitting participating breweries in a field-of-32 bracket competition. Voters online narrowed the list down to two brewers—Mispillion River and Troegs. People voted in person at our social media table and received fun prizes in return.  
Marketing success
The Historic Odessa Foundation's mix of online, print and radio marketing was successful in generating buzz about the festival and lots of positive local media coverage. Odessa's status as a treasured Delaware historic site was emphasized, as was the presence of local breweries, wineries, distillers and other vendors (such as Wilmington's Hy Point Dairy) with deep roots in the state. 
There is nothing generic about this festival—it is a truly a Delaware-flavored affair—and this added to the excitement around the event.
We had fun helping to publicize the event and being at the festival last Saturday. We look forward to doing it again next year!