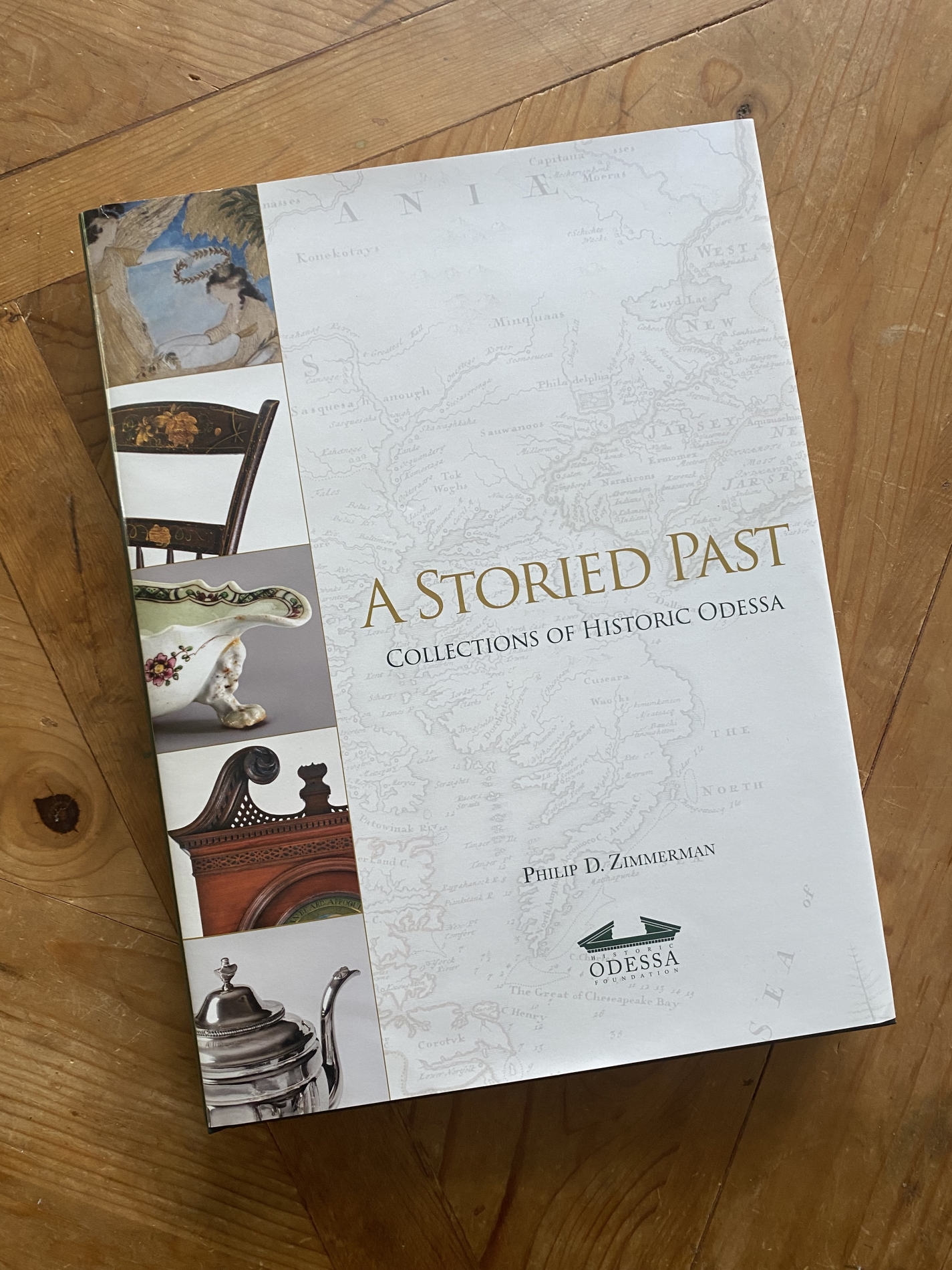 We are pleased to announce that The Historic Odessa Foundation has released their new book; A Storied Past - Collections of Historic Odessa. Working with The Historic Odessa Foundation and Phillip D. Zimmerman (author) 4x3 designed this beautiful 270-page catalog of 100 artifacts from the collection.
"A Storied Past: Collections of Historic Odessa" is a meticulously researched and richly illustrated book designed and produced by 4x3, LLC, and published by Rowman & Littlefield. Released on June 21, 2023, the book showcases an exceptional assortment of 100 decorative and fine arts from the Historic Odessa Foundation's collections. Author Philip D. Zimmerman, Ph.D., a noted independent scholar, employs rich archival and genealogical sources to shed light on these remarkable objects.
The book delves into the historical character and significance of two late-18th-century houses, retaining a significant portion of their original furnishings and locally crafted items. It is divided into four chapters that introduce the place, the families associated with it, important craftsmen, and the reasons behind the preservation of these objects.
With over 200 photographs, including detailed shots and historic images, along with meticulous physical descriptions and historical documentation, "A Storied Past" provides a comprehensive view of the furnishings, artworks, and artifacts in the context of their time. The book unravels the common origins and interconnected histories of these objects, placing them in their artistic, social, and historical contexts.
See press release by the Historic Odessa Foundation
4x3, LLC design of A Storied Past - Collections of Historic Odessa