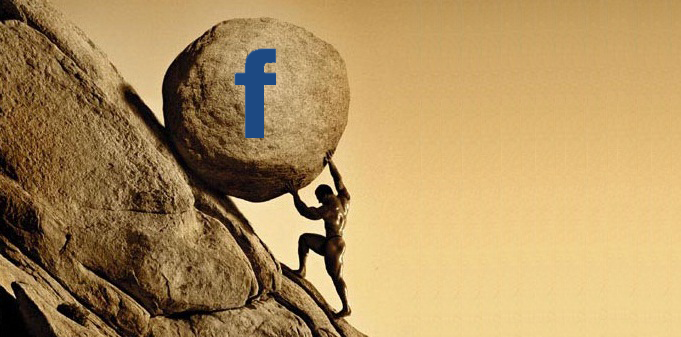 Ever thought about promoting a post on Facebook? We've been dipping our toe in that water lately, and getting familiar with the quirks of the process. 
Facebook Marketing
In case you are unfamiliar with promoting posts on Facebook, it works like this: The social network lets you set a budget and target audience, and "boosts" the post far beyond your normal friends and followers. You pay for what Facebook calls "actions" — link clicks, comments, shares and likes. Each time someone interacts with your post in one of these ways, a certain amount is deducted from your budget (you set a budget for as little as $5, and increase it at any time if you like how things are going). 
Facebook Boosting Posts: Surprises and Snafus
We recently ran an experiment in writing viral headlines, creating three different versions for a story about a controversial beer can label and boosting all three to see which got the best response. A few hours in, Facebook flagged one of our headline posts as inappropriate, temporary shutting down the promotion: 
"Your Post wasn't boosted because it violates Facebook's ad guidelines by promoting alcohol products to people who are not of legal drinking age for their location. The post remains published, but it is not running as an ad."
Facebook gives you an opportunity to fix your targeting to meet their guidelines, which in this case was easy — just up the minimum target age from 18 (the default) to 21.
Funny thing was the other two headlines also mentioned beer, and were not flagged. I guess Facebook's algorithm needs a little work. 
Anyway, it was no big deal—Facebook wants you to boost, and makes it easy to set things right and get your promotion going again.
Facebook Boosts: Targeting 
So one key takeaway for us was to check the default audience settings and target carefully. Facebook lets you choose specific audience interests to target — say, "Craft Beer" and "Brewing." The trick is to strike a balance between casting too big a net (by picking too many categories) and being so narrow that you miss potentially interested people. The right balance is different for each campaign. 
Facebook Ad Restrictions on Text in Images
A more difficult hurdle comes if your boosted post violates Facebook's rules on text in images. Ads on Facebook may contain text in the headline, message or video thumbnail, but cannot make up more than 20% of an image. This includes logos and slogans. 
Facebook says they do this to "ensure people on Facebook only see high-quality content." Unfortunately, the one-size-fits-all rule can eliminate boosted images that are both appropriate and relevant. We boosted a fun story for a client, Arizona Opera, about a traffic cop leaving a message for a fellow opera lover instead of giving them a ticket—but the photo of a handwritten note ran afoul of the rules. 
The campaign was cancelled, but not before garnering some shares and likes. (Facebook does not notice guideline violations right away.) 
To help you meet the guidelines, Facebook offers a grid tool that lets you test images to see if they contain too much text. 
And remember: these rules regarding ad restrictions on text in images apply only to boosted posts, not regular ones.