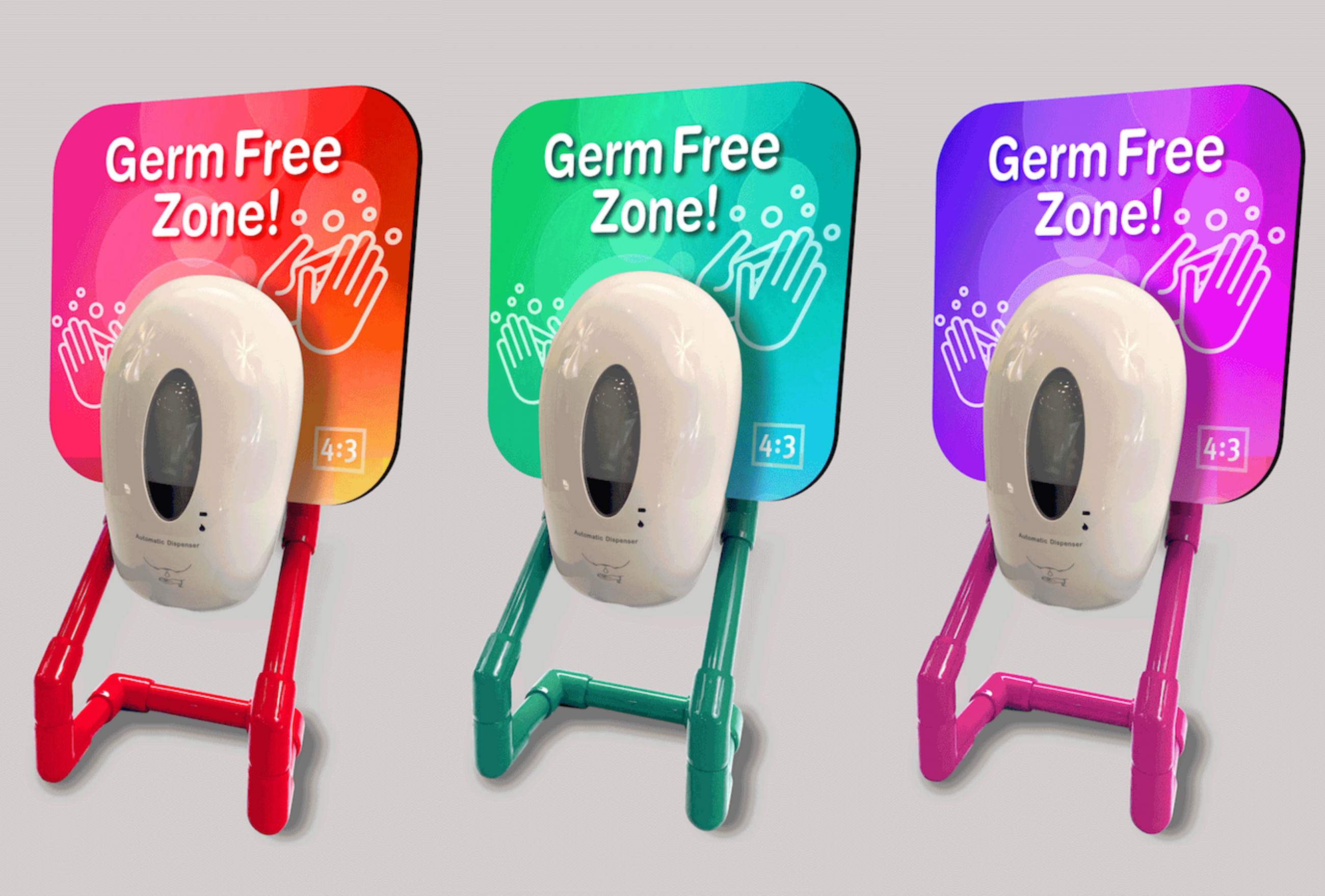 Our popular HandStand sanitizing stations now have an even more convenient and economical design - the HS Mini. Designed specifically based on customer feedback, the HS Mini is made for businesses interested in creating a healthier environment at an affordable price.
Learn about our full-sized HandStand models »

HS Mini: portable, colorful and economical
Ready to get going? Fill out the form, request a quote and get the conversation started.