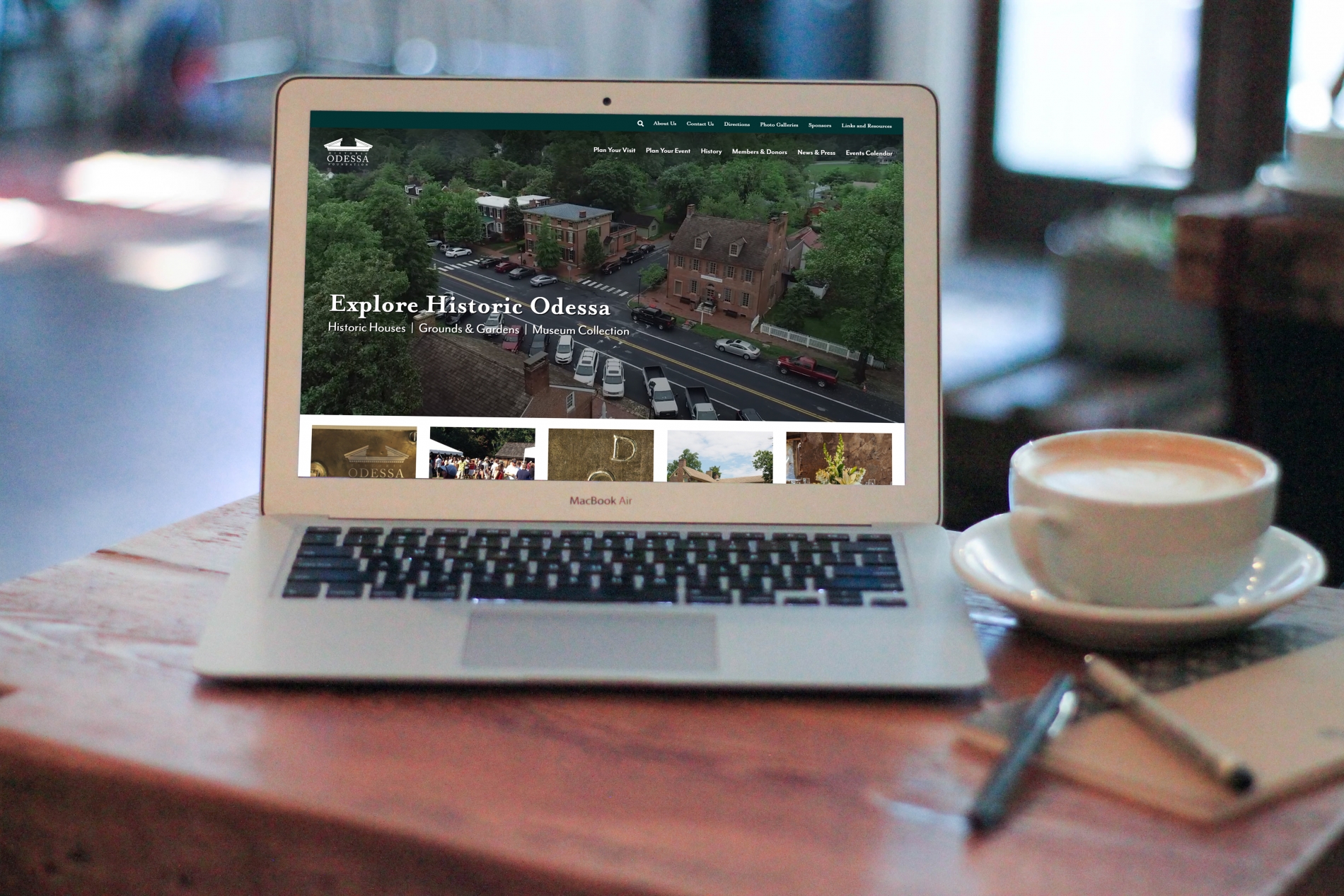 4x3 is proud to announce the launch of the newly redesigned website for the Historic Odessa Foundation. The site features a fresh new design and layout, with prominently features historical information and compelling visual components.
Refreshing Dynamic Design
The Historic Odessa Foundation's new website is simple yet powerful — and that is exactly what they wanted. Our original design from 2010 stood the test of time, but the web has certainly evolved and it was ready for a refresh. We sat down with the client in May 2020 and began crafting a relevant, innovative, and brand-consistent design that features a more immersive look into the Historic Odessa experience.
With an extensive understanding of the Historic Odessa Foundation's target audience and brand image, we were able to provide a website design that matched their desired digital presence.
The main focus of the new website is to refresh the dynamic display of compelling information about the historic houses of Odessa and the foundation's extensive museum collection. The re-design also prominently features custom photography and videography, which promotes the foundation's visual presence.
View the final website in our portfolio »
User Experience in Web Design
In this digital age where everyone is looking for access to information quickly, you must invest in responsive web design for an optimized user experience (UX). User experience for the mobile-user is paramount, allowing for you to engage your visitors on all devices.
See more of our integrated UX designs »
About Historic Odessa Foundation
The mission of the Historic Odessa Foundation is to preserve and encourage the use of its historic buildings by the general public, students, and scholars to learn and appreciate the history, architecture, daily life, and furnishings of Delaware's colonial period with the anticipation that this process will contribute to the quality of life in the town of Odessa and the region.