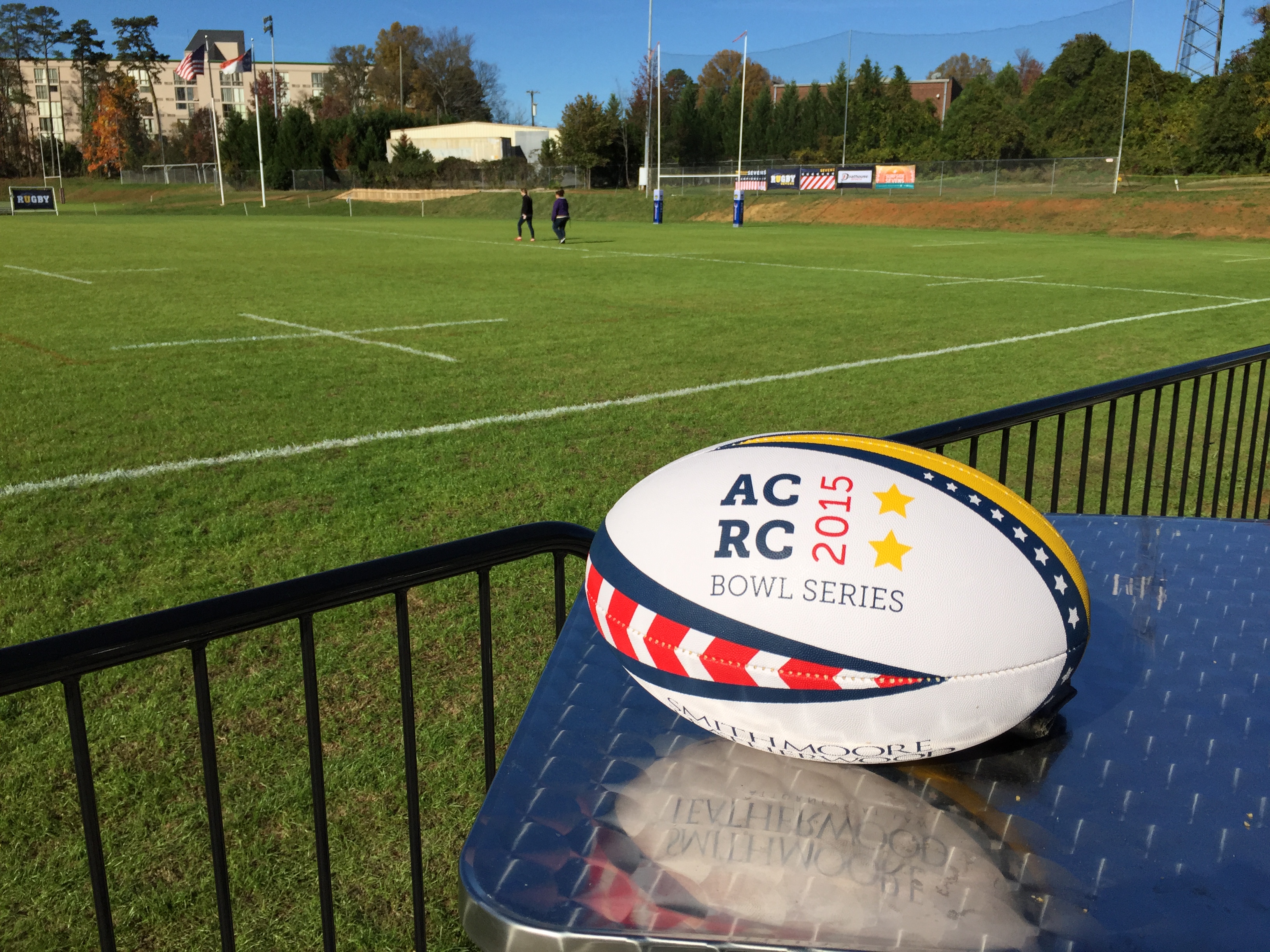 This weeked, many of us in the 4x3 family are down in Charlotte, NC for a big event! The ACRC Bowl Series, a production of our sister company URugby, is bringing 18 top college rugby teams to the Rugby Athletic Center in Charlotte for high-level competition.
The design wizards at 4x3 add to the class and professionalism of URugby events with our cool ball, banner, apparel, website and program book designs. We're proud of the way we've combined our multiplatform website and design expertise with a passion for the great sport of rugby. 
Rugby is the fastest-growing sport in the USA
You may not know much about rugby, but it's the fastest-growing sport in the USA on the youth and college level (often compared to the rise of soccer in the US a few decades ago). Though it often flies under the radar, there's lots of excitement and some great rivalries in the college rugby scene 
Check out ACRCBowlSeries.com for more info and to watch streaming feeds and live blog updates of all this weekend's games.