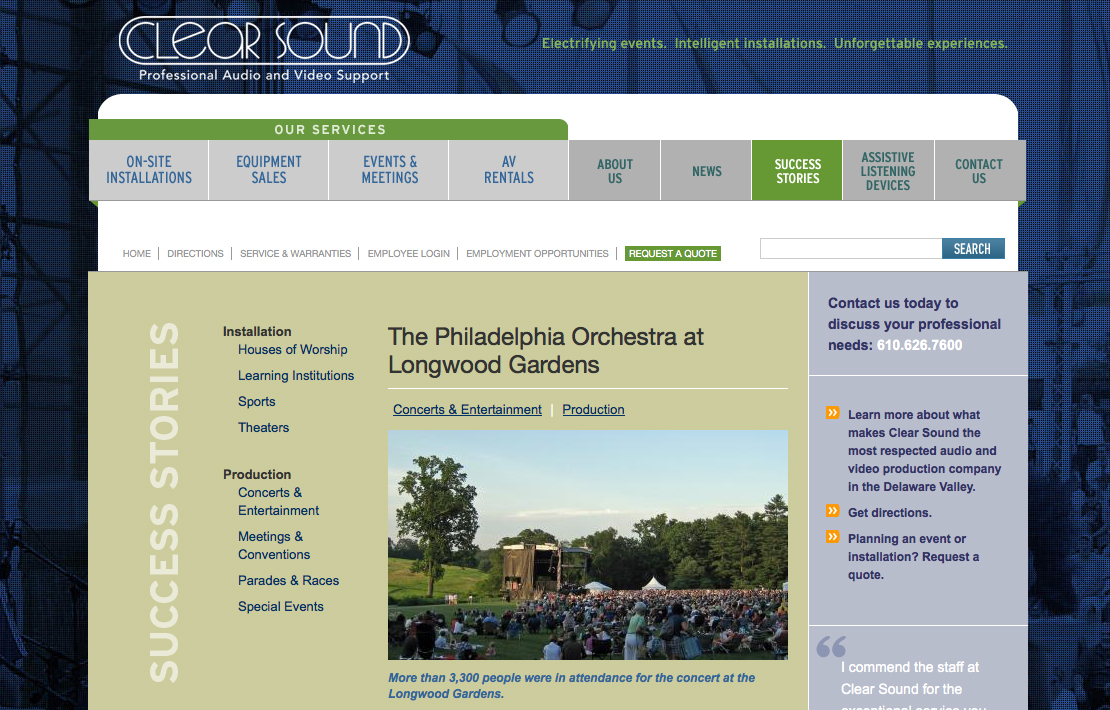 Clear Sound, Inc is simply the best when it comes to audio visual production, event production, and a/v service technicians.
So when it came time to rebuild their website, they chose the best. They chose Swivel Studios and their CMS programming partner 4x3.
Custom Drupal CMS
4x3 programmed custom designs created by Swivel Studios, a long-time partner, to create a completely custom Drupal CMS website for Clear Sound. The CMS is extremely user friendly, and stories like News and Events are easily added or updated by the client on a regular basis.