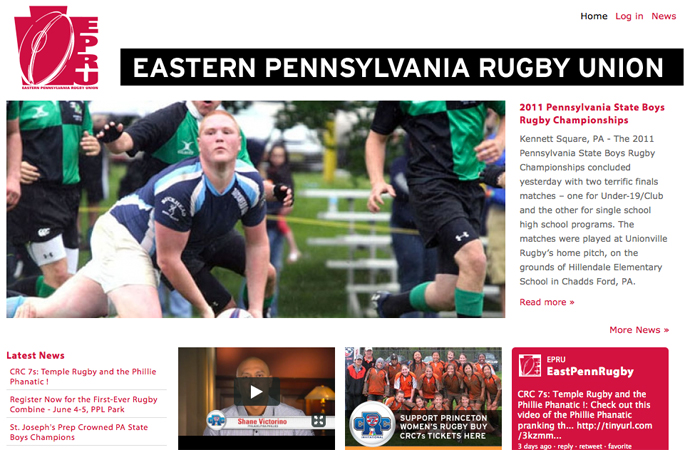 The Eastern Pennsylvania Rugby Union was one of the first content management systems to be put in place by a budding new firm called 4x3, LLC.
The CMS was a custom system designed and developed by 4x3 and owner Stephen Siano. The database, first built in 1998, is still in place on the EPRU.org website and manages union-wide mailings, match scheduling and team and contacts for the entire league.
4x3 will now, over the next couple of years, redevelop the entire system in Drupal. In the process, 4x3 is now managing the Union's Facebook and Twitter accounts for the EPRU's 180 member teams.