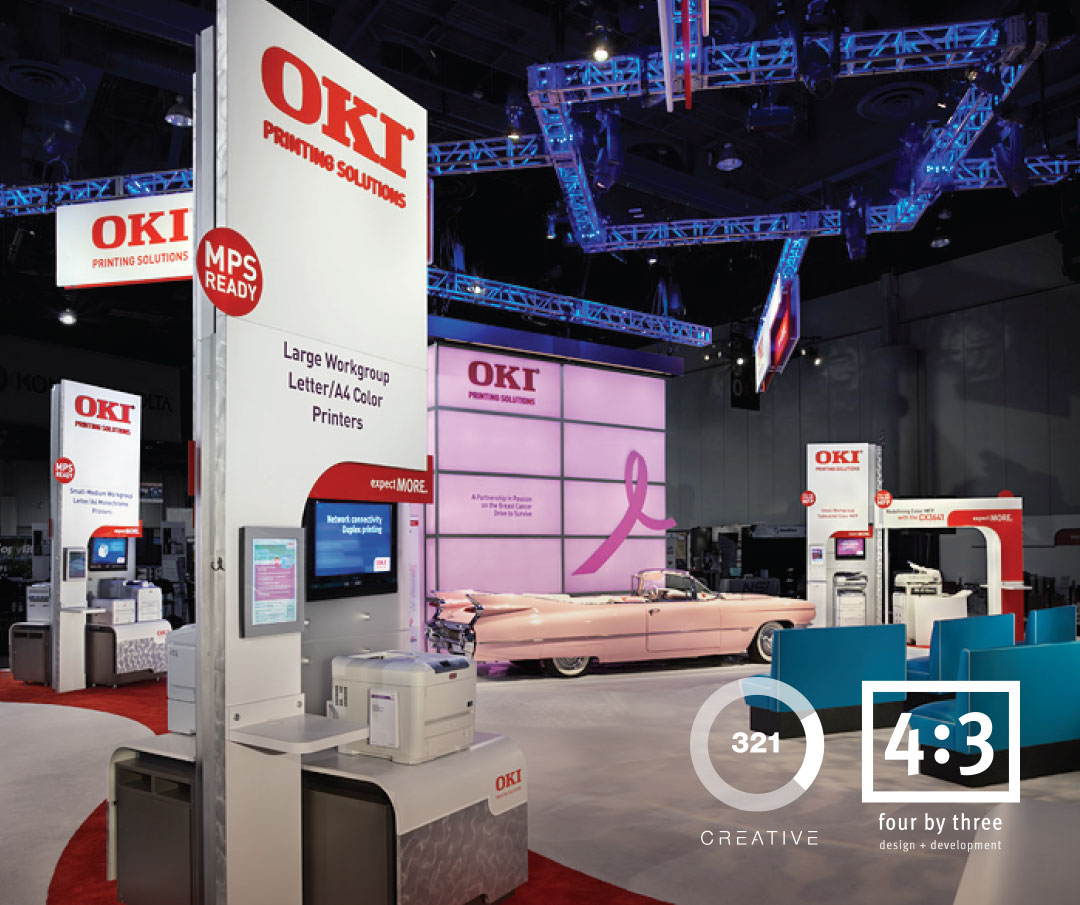 Show off your merchandise and services – and attract more potential clients to your business – with a custom trade show display.
From large footprint trade show booths to space-saving pull-up banners, 4x3 and 321 Creative have the experience and expertise to help you make an impression that lasts. We provide unique booth designs and professional trade show solutions to streamline your exhibit and create a display that stands out in the crowd.
It's Show Time
Trade shows are one of the best ways to network and get exposure for your business, but it's important to make the most of your resources.
Unique trade show display design is capable of commanding the attention of your target audience and prospective leads. An excellent booth can boost brand awareness and visibility while embodying your company's personality and communicating its message.
From on-point messaging to state-of-the-art design, we work with you to implement eye-catching displays that put your company in the spotlight.
We'll Get You Ready
Creating a trade show display design from scratch requires a lot of skill and experience. Our thorough understanding of show regulations, booth layouts and construction practices help you avoid possible pitfalls; and our keen eye for design details mean your graphics will look professional and cutting edge.
We'll help you outfit your booth with back walls, signage, and banners to make your trade show booth an inviting place for attendees.
Exhibits Designed to Inspire and Engage Your Audience
We've worked with big names like Ansell, Checkpoint, OKI, Brandywine Primelabels, and Certiport to create custom designs from 8' and 10' displays and island displays to banner stands and table covers.
A trade show is an exciting opportunity, so let us do the heavy lifting while you focus all of your attention on building valuable working relationships with industry professionals and promoting your business.
Ready to get started? Fill out the form to get a conversation started about your needs and goals - we'll get you ready for show time!