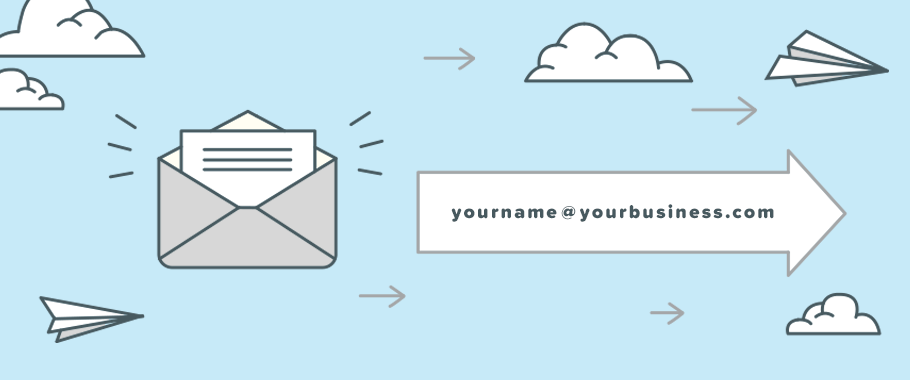 Email hosting and management is an oft-overlooked asset to a company's brand image, but invaluable in communicating the right tone of professionalism and reliability. 4x3 has worked with several clients to host and manage email in a consistent and secure manner, ensuring its services match the needs of their customers, both big and small.
Why Email Hosting and Management?
Email is essential for business communication, yet the way both employees and customers connect with the service has changed throughout the years. Nowadays, people expect more out of their email service, and entreprise-level communication infrastructure should reflect such growing needs. Not only should your email service be flexible enough to be viewed on both mobile and desktop, but also consider the endless storage capacity email hosting offers. We've come to anticipate access to information at the touch of our fingertips, and email should be no different.
Using a hosted email is a remarkably effective and efficient solution for any company. While there are several free email services out there, businesses are more suited to utilize email hosting to create a unique, customized address for their company. For example, the utilization of a yourname @ yourbusiness.com format. This helps convey professionalism, instilling brand trust and loyalty in prospective customers. Hosted email can enhance a business' branding so your company's name will be prominently highlighted, while accomodating the flexibility and possibility of creating countless email addresses for employees and website maintenance.
4x3 provides two options for email hosting, Microsoft's Office365 or Google's GSuite (Gmail for Work). Either are great options, but it depends on your company's size, needs and budget.
Microsoft
Microsoft Office365 is a full-service solution that can be scalable to your business' size in terms of being a subscription that can contain many licenses, adjusting to your employee number growing or shrinking. If you have an existing software package with Microsoft, such as already using Microsoft Office Suite and want an upgrade or to add an enterprise level email service, Office365 is the best choice. Exchange Online is included, with 50GB storage for your email inbox and built-in spam/malware protection, as well as the ability to hold emails for legal purposes (like auditing or compliance). Office365 gives you the ability to manage licenses and billing in a portal, all in one place. A plus is that Microsoft constantly updates, so new services end up being included in your Office365 subscription like Microsoft Teams which aids collaboration. Moreover, you can add multiple domains and email aliases for Office365, and have the option to create a management login without a license for 4x3 to expertly and easily manage your email service.
Google
If you prefer Gmail's interface and don't mind your suite of services (Google Docs, Slides, Sheets and Drive, Calendar) to be solely online, GSuite is a good choice. It differs from the more traditional Microsoft Office365 in its approach to collaboration and automation. Google's suite of services is made for multiple people to work together on the same document, presentation, or spreadsheet, incorporating changes in real-time. You can also video call and chat within its services, to facilitate collaboration. GSuite provides a simple, friendly experience that is easy to learn for first-time users, complete with handy features like automated sorting of your inbox into categories (preset into sections like updates/promotions/social or custom created by you). Additionally, there are a few niche services GSuite offers like Forms and Sites that might be helpful for your company's needs, like having to send out surveys or creating intranet for employee reference and use. However, it differs from Office365 for administrators managing email since you have to pay for an additional email address for access, and provides 30GB of storage for your inbox.
Non-Profit
Both GSuite and Microsoft provide no cost to low cost solutions for 501(c)(3) non-profits. For instance, GSuite can be a good solution for qualified nonprofits since it offers unlimited email addresses. Meanwhile, Office 365 Business Essential is free for non-profits (up to 300 users with solely online access to MS Office products and Outlook) while other plans are available with discounted rates.
4x3 specializes in setting up your domain and email accounts, migrating existing email to a hosted solution, troubleshooting, and managing your subscription within GSuite or Office365 to ensure your email service is running smoothly. Best of all, the email hosting and management that 4x3 offers can be accessed anytime, securely and reliably. Need to check a quick detail the night before a crucial client meeting? You can simply log into a user-friendly interface without worrying about your email host experiencing any faulty errors like downtime.
About Norris Sales
4x3 provides email hosting and management for Norris Sales Company, a construction equipment distributor who facilitates purchases between customers and industry manufacturers. Norris Sales started with Office365 Exchange Online for all their users, which was just the email service. Prior to using Exchange Online, Norris Sales had been a traditional Microsoft Office products company for many years, using off-the-shelf licenses. However, since then, Microsoft has moved their products to be subscription based, so utilizing Office365 for their existing Microsoft Office products was an easy decision. When it came time to upgrade computer systems and licenses, Norris Sales made the move to add licenses for the Business Premium plan. Allowing for licenses to transition smoothly from Exchange to Business Premium is exactly why Office365 is ideal for their needs.
With a sizeable staff and clients from both sides of the construction industry, Norris Sales needed a large-scale, flexible solution that broadcast professionalism. Email hosting and management was a natural extension to accommodate Norris Sales' needs for personalized email addresses, each for different uses -- from staff addresses, branding purposes, and site organization.
Years of Experience in Email Management
Let 4x3 help you in your company's transition to email hosting and management. We have years of experience providing our clients with safe and reliable email hosting and management, perfectly customized to their entreprise needs. Contact us today!