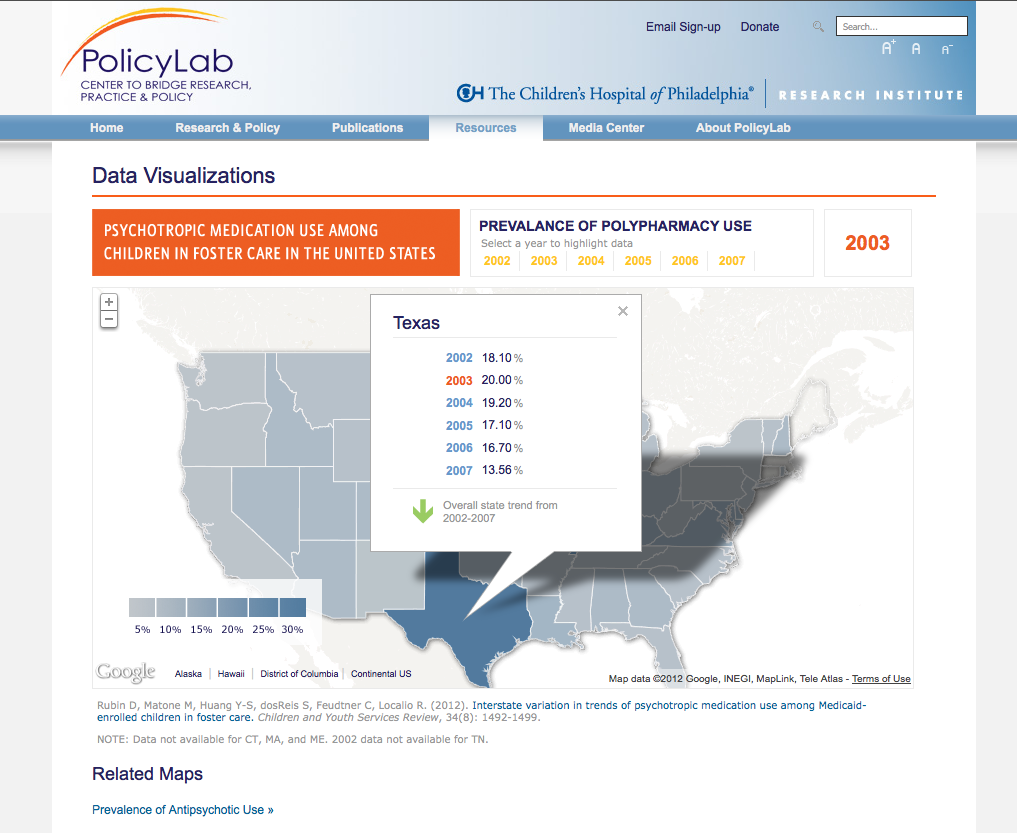 4x3 created two custom designed interactive maps to display state-based research outcome data for The Policy Lab at CHOP.
Google Maps API
Utilizing the Google Maps API the maps were designed to fit seamlessly within the look and feel of the existing Policy Lab website and each map includes several years of data for each state and ability to add/update the data via an external source.
"The maps [4x3] created for us have been a huge success and really furthered our work – so thank you!"
- Cara Curtis, Research Associate at PolicyLab, The Children's Hospital of Philadelphia