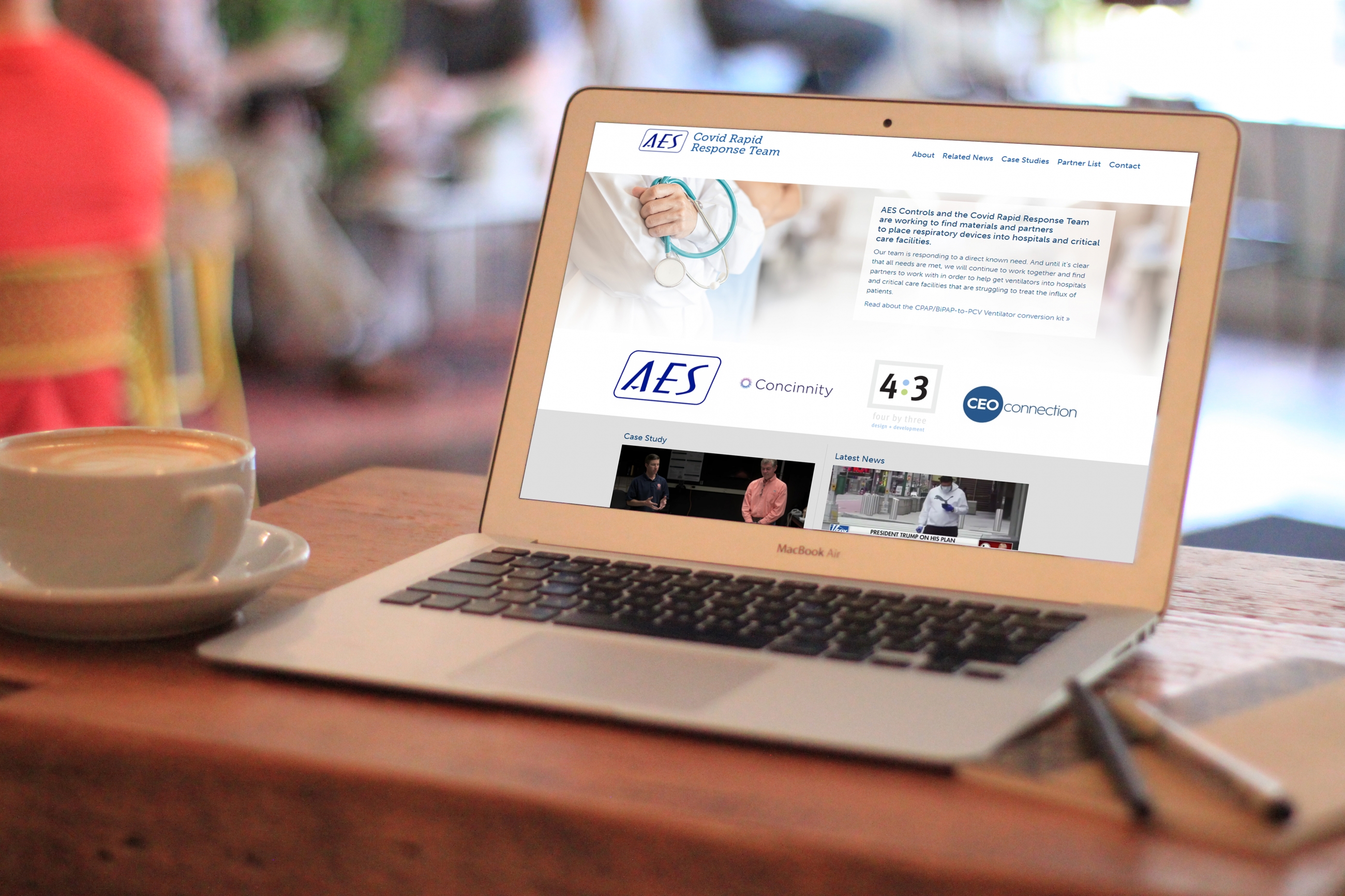 After tirelessly working with AES Controls and Concinnity, we recently launched a highly dynamic website for Covid Rapid Response Team.
Dynamic Design in Little Time
"The COVID Rapid Response Team was formed to respond to the immediate need for ventilators in New York City so time was of the essence. We worked with our partners at Concinnity and AES Controls to get this site up and running in just a few days. The site was utilized as a point of contact for all the teams involved, and as a resource for information on active initiatives responding to the crisis."​​​​​
Amy Siano, 4x3 President
The Covid Rapid Response Team (CRRT) website functions to accommodate speedy content updates, creating an educational resource for the community through user-friendly design, well-integrated modules and intelligent navigation tools.
We're proud to partner with companies like AES Controls and Concinnity to supply design, marketing and technology support.
User Experience in Web Design
For websites focused on free information, it is important to create a well organized website to avoid frustrating user-experience (UX), which harms efforts for advocacy and sustained visibility. Our content strategy is designed with supporter and visitor needs in mind.
And in this digital age where everyone is looking for access to information quickly, it is important that you create invest in responsive web design. User experience for the mobile-user is paramount, allowing for you to engage your visitors on all devices.