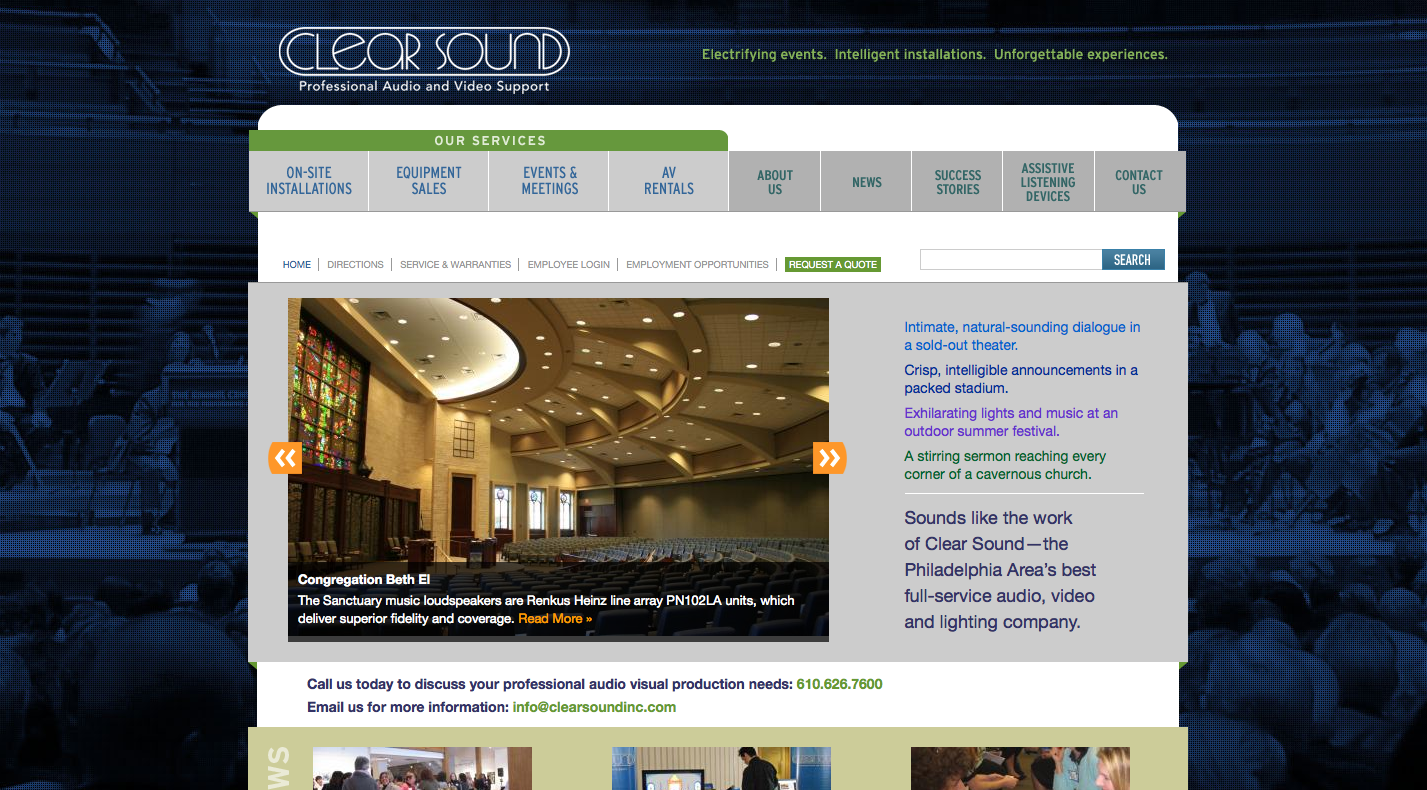 The new Clear Sound Website officially launched Tuesday night at the Taste & Tour of the Countryside event in Drexel Hill, PA.
Clear Sound was the official audio provider for the event and proudly displayed the new site on a large flat screen at their booth. Swivel Studios creative director, Heide Fraley and Amy Siano of 4x3, were on hand to support Clear Sound and sample the fine food and beverages showcased by the exhibiting vendors.
4x3 wishes continued success to Clear Sound and was proud to be part of the website overhaul project. The new site now proudly showcases Clear Sound's diverse installation and production work.
A Beautiful Website
"A beautiful site, great job! We were proud to unveil it last night at Taste & Tour of the Countryside. Many thanks!" – Suzanne Cody, Clear Sound