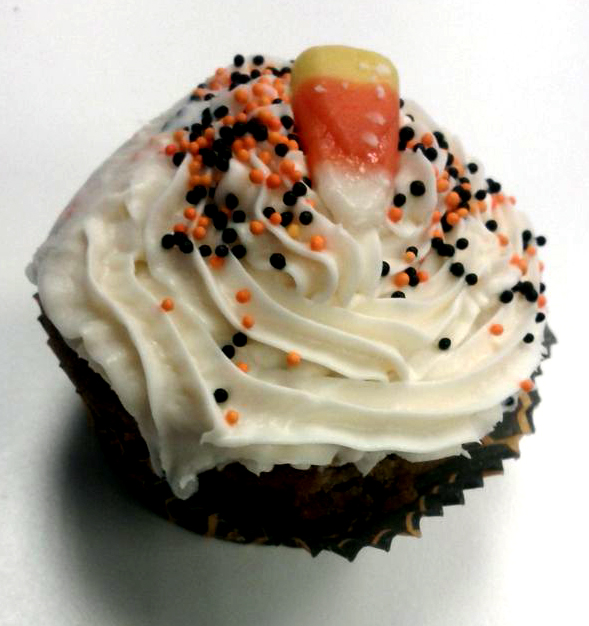 A recent addition to the work week here is Beer Friday. Every Friday around 4 o'clock, we take a break from work and have a beer. The break is never that long and we all end up back at our desks finishing our beer while we work (all those Drupal sites won't design and program themselves after all).
But I am not one to complain about beer, especially at work. And a beer at the end of the week seems to make the design process go a little smoother if you've been stuck on something all day.
It has also given me the opportunity to experiment and make some delicious themed baked goods. So I'll leave you with my recipe for Pumpkin Beer Cupcakes, a very welcome snack in any office and a delicious fall treat in general.
Pumpkin Beer Cupcakes
(makes about 18-20 cupcakes)
1 cup brown sugar
1 stick butter
1 egg
1 cup pumpkin beer
1 ½ cup flour
½ tsp baking soda
1 tsp baking powder
2 tsp cinnamon
½ tsp ginger
½ tsp all spice
Preheat oven to 375 degrees and line cupcake tins with paper liners
Cream together butter and sugar and egg until smooth
Sift together flour, baking powder, baking soda and the spices in a separate bowl
Mix the flour mixture and beer in to the sugar mixture, alternating between the two
Fill cupcake cups just over half full with batter and bake for 12 – 15 minutes or until a toothpick comes out clean


Let cool and frost with favorite frosting and decorate  
- Rachel Schmitz, 4x3 Junior Designer and Baker Extraordinaire