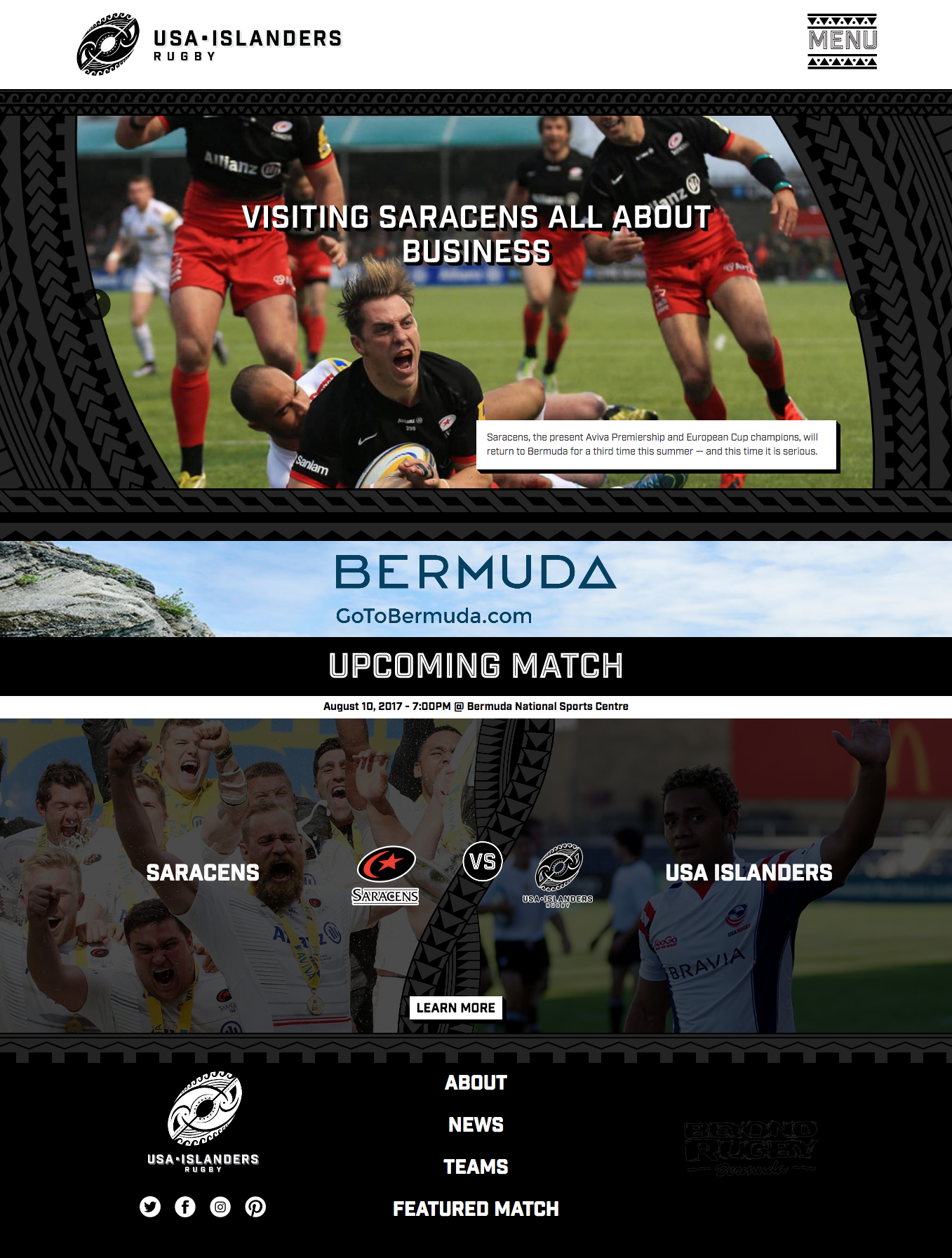 4x3 worked closely with URugby to create a fully functional website to promote invitational matches and upcoming events for the newly formed USA Islanders Rugby team. 
The USA Islanders is a team of USA Eagles and potential national caliber rugby players holding a resident status or USA passport with island heritage including Hawaii, Tonga, Fiji, Samoa among many others. Former USA Rugby star Vahafolau Esikia has been selected as the Head Coach, along with Tui Osborne and Alatini Saulala.
WORKING WITH THE USA ISLANDERS
4x3 was brought into the project by URugby (as their marketing arm) to handle branding for the team, web design and event marketing for the upcoming invitational match on August 10. 
The website features original logo and branding for the USA Islanders team. Organized by teams, matches and news updates, this website is a hub of information about individual USA players and press and will feature a cool marketing campaign matching USA Islander players against player from the mighty Saracens, a pro team based in London. The Saracens and the USA Islanders will meet in August 2017 in Bermuda.
With simple navigation and custom modules, the USA Islanders website is the epitome of functional and user-friendly. 
Visit the USA Islanders Website »
Check out 4x3's portfolio »
Coming to Bermuda this August!
The USA Islanders are to face off against the top London pro club, the Saracens, as a charity event in Bermuda. The game, scheduled for August 10, and will raise money for Beyond Rugby Bermuda.
Beyond Rugby Bermuda (BRB) is a partnership between the Family Center and Bermuda Rugby Football Union. Working with kids at Cedarbridge High School and Dellwood Middle School, BRB uses core values of rugby help children in Bermuda gain opportunities in life, including graduation.