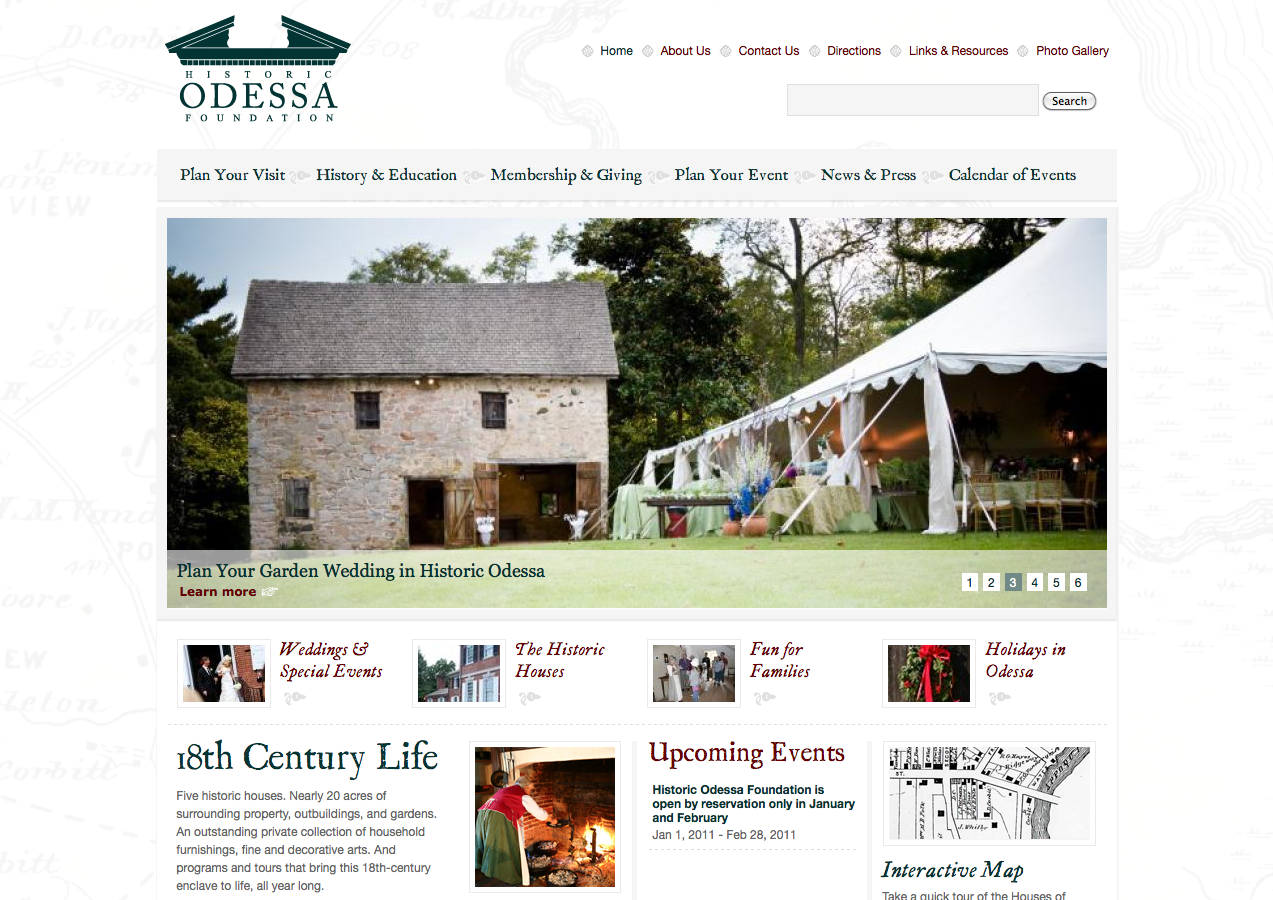 4x3 is proud to announce the launch of the newly redesigned website for Historic Odessa Foundation. The site features a fresh new design and layout, with prominently featured news and events. A "Virtual Tour" of the campus highlights every property through stunning photography in the History & Education section.
Drupal CMS
The site implements a custom Drupal content management system, which allows the client to easily update news & events, upload photo galleries and directly edit the content of most pages.
Historic Architectural Facts
The site also features dynamic "architectural facts" showcasing educational information about the unique features of the grounds and gardens.
Custom Google Map
A custom Google map was also created to highlight each of the five main buildings.