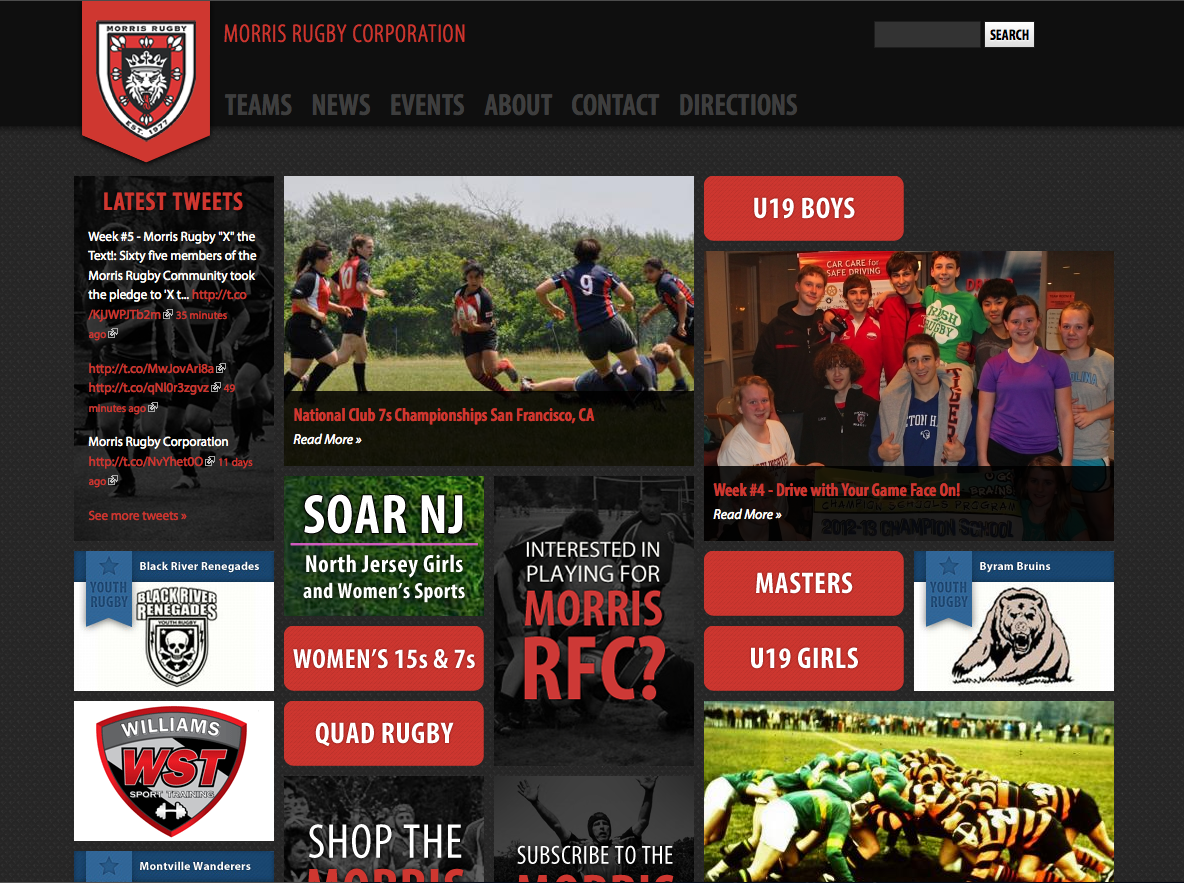 4x3 recently introduced Morris Rugby Corporation's newly re-designed website. Along with the complete visual redesign, 4x3 upgraded the site to a Drupal powered Content Management System.
The Morris Rugby Corporation website stands out among its rugby peers with its unique, content rich, dynamic homepage. Morris Rugby Corporation seeks to provide a structure in which rugby and other amateur sports can be developed in the New Jersey area, combining athletic excellence with community service.
The newly redesigned site has been well received within the Morris rugby community.
"It is such a pleasure to work with 4x3. I cannot say enough about the excellent work they have done for us over the years. We have recently gone through a major design upgrade to our site. At no time did we have any issues accessing the site. Everything was done in a professional manner and most importantly, we have a user friendly site for all. Stephen and Amy have always put our needs first. We have worked closely together for 10+ years and I would never dream of looking elsewhere. Their dedication to their clients is unique. I would highly recommend 4x3 web design to anyone looking for a creative, unique website!" 
- Val Gibson, Executive Director, Morris Rugby Corporation