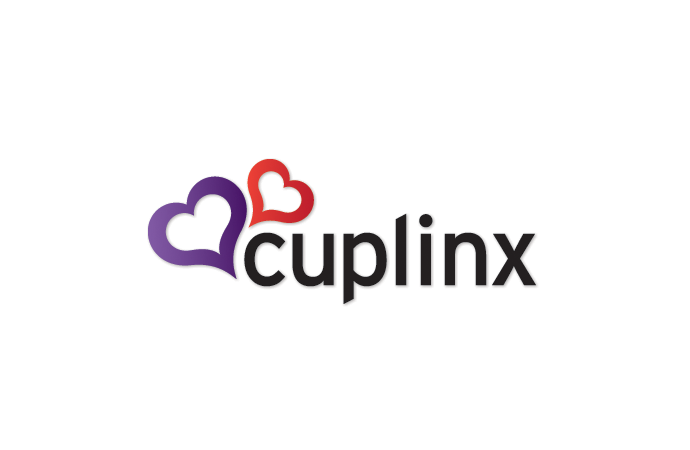 4x3 was thrilled to take on the job of creating a logo design and web design for cuplinx.com, a new social networking website geared towards giving couples the tools and ability to enjoy each other, and make the relationship last.
The idea for cuplinx was dreamt up by Adrian, the cuplinx CEO, a man who understands how difficult relationships can be, but feels that instead of being work, they should be fun. Creating Cuplinx as a social networking site will allow couples to have a shared online experience and give them opportunities to add more passion and romance to their relationship, as well as build a stronger bond between them. As they say a couple that plays together, stays together.
4x3 Logo Design and Branding
The goal of the site is to push past the misconception that relationships can't be fun and have to be all work. The logo and website design work turned out great, and cuplinx was thrilled with the result. They've already launched their Facebook and Twitter sites, and the main site will be launching soon.
Head over to their blog and check out what all the buzz is about, who knows you might even pick up a few tips to impress that special someone in your life.