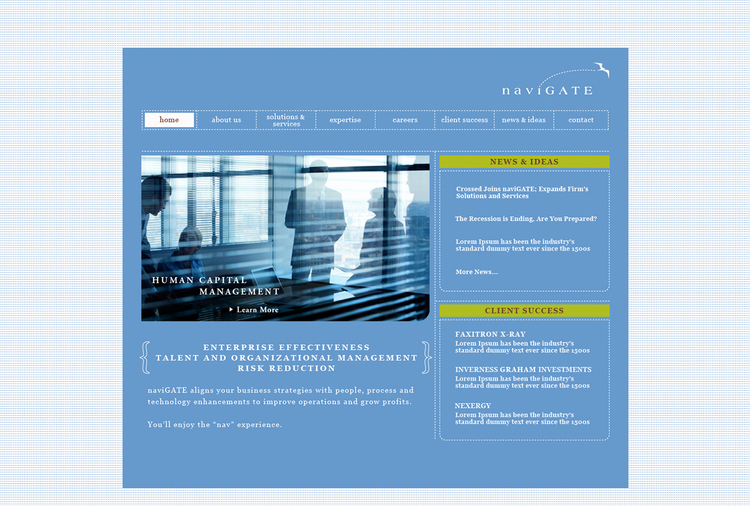 4x3, partnered with SK Designworks, will redesign a website and integrate organic search engine optimization for NaviGATE. The site will be constructed on the Drupal content management system platform integrating a custom designed theme. NaviGATE is an IT management consulting firm located in Villanova, PA focused on helping organizations successfully align their IT operations with their overall business goals.
SK Designworks
Soonduk Krebs has been managing and operating SK Designworks since 1996. Prior to forming SKDW, she worked as a practicing designer for seven years, during which time she learned how to understand and address the needs of a wide range of clients, from multi-national corporations like Citibank, to small, local not-for-profit entities. Today, Soonduk uses her experience to develop creative, dynamic design solutions for some of the region's most important commercial, educational, public service and not-for-profit institutions.
NaviGATE
Bringing to bear more than three decades of experience managing all facets of IT strategy and operations, The NaviGATE management team has the capabilities to transform a company's IT group into a results-oriented, client-centric organization that drives business value.