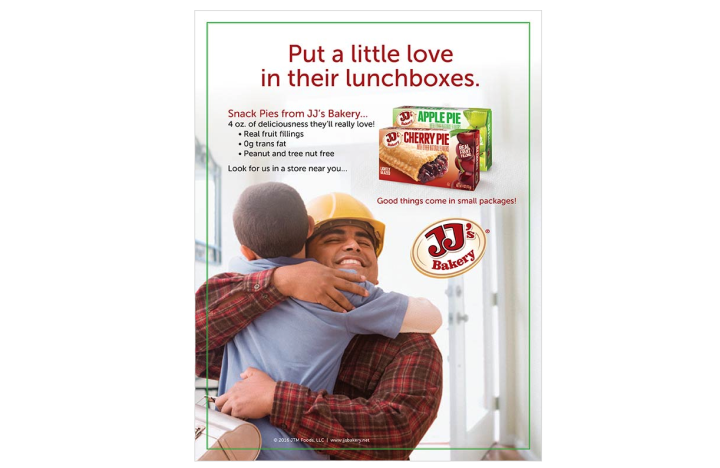 JJ's Bakery pies is a fun client to work with. Our designs for them are just as sweet and fun as their pies.
Mike Spangler
Art Director + Senior Designer
Since 1986, JTM Foods has been producing lush pies and other sweet treats in Erie, Pennsylvania. Their products are sold throughout North America under the JJ's Bakery brand name.
Trade and Consumer Advertising
We've created numerous advertisements for JJ's Bakery pies for placement in trade and consumer publications.